Big Chief Studios Tenth Doctor Series 1 Mini Bobble
Available to order direct from www.bigchiefstudios.co.uk
You can also order the full set a Series One Mini Bobbles Here.
Join in the adventure with the Doctor and the universe's most formidable foes with the Bobble Buddies mini bobble figurine collection.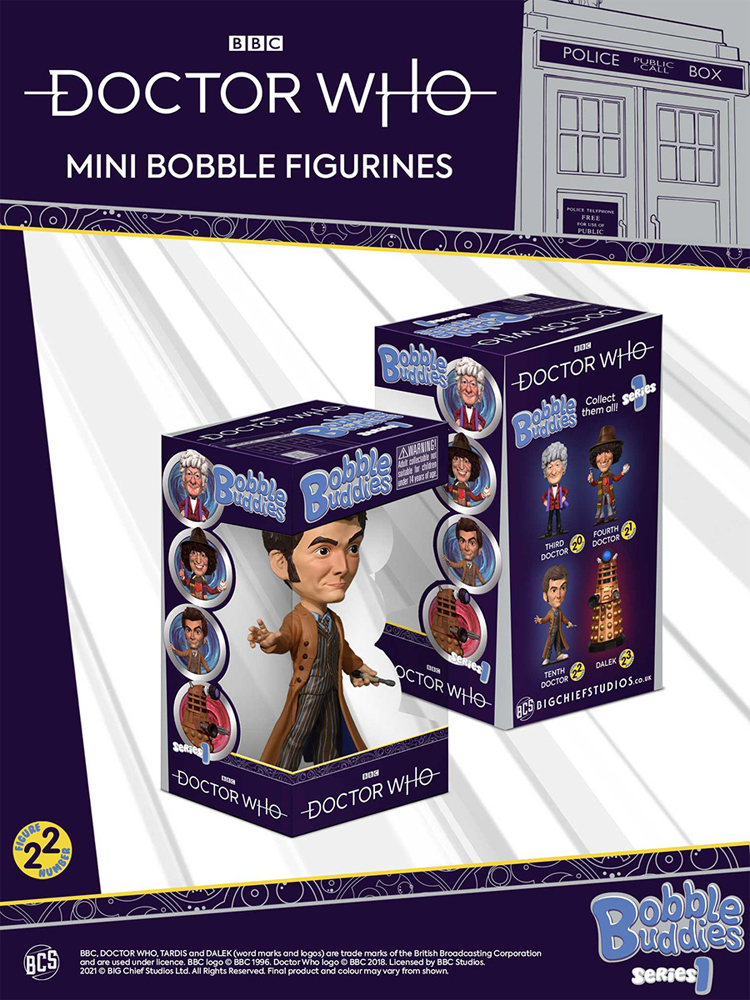 With his trademark pin-striped suit and flowing trench coat, classic training shoes and trusty sonic screwdriver, the Tenth Doctor stood defiant against countless foes and enemies throughout time and space.
Standing at 80mm (3.15 inches) in height, the figurine's head comically bobbles and wobbles on a spring. Fixed to standard display base.
Packed in a full colour window box.