Big Chief Studios Fourth Doctor Series 1 Mini Bobble
Available to order direct from www.bigchiefstudios.co.uk
You can also order the full set a Series One Mini Bobbles Here.
Join in the adventure with the Doctor and the universe's most formidable foes with the Bobble Buddies mini bobble figurine collection.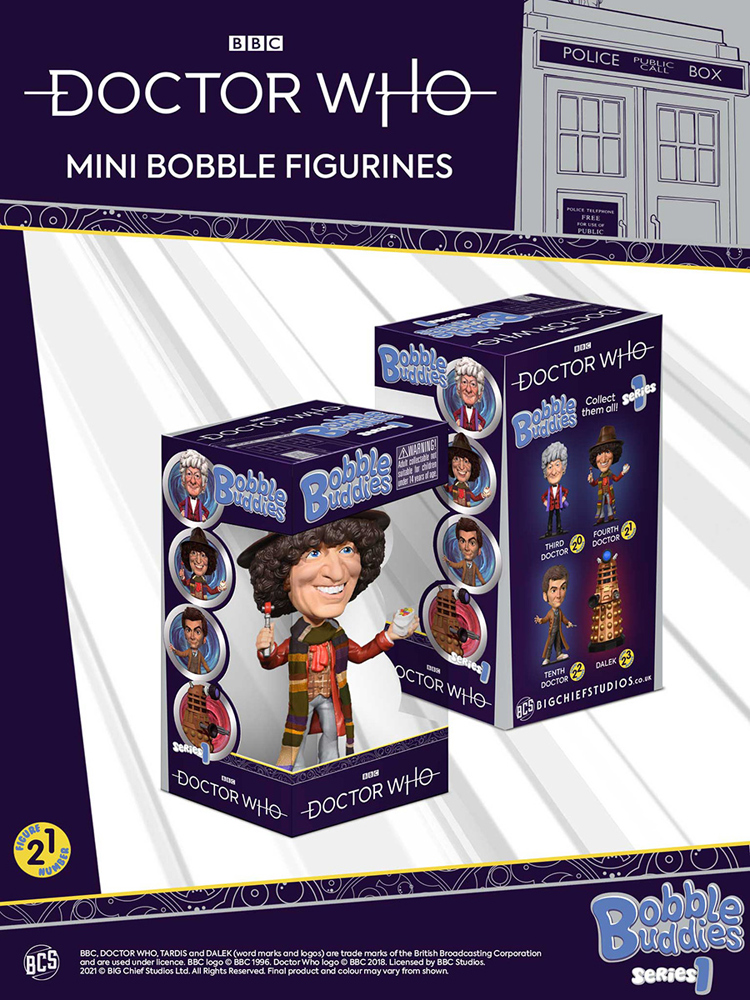 The Fourth Doctor cuts a striking figure in his eccentric attire and his trademark long scarf. The Time Lord comes with a bag of Jelly Babies and his ever-reliable sonic screwdriver.
Standing at 90mm (3.54 inches) in height, the figurine's head comically bobbles and wobbles on a spring. Fixed to standard display base.
Packed in a full colour window box.