Based On The Popular BBC Television Serial
A Comprehensive Guide to the Novelisations of Broadcast Doctor Who
2016 feels like it has been the year of the Target range, what with a fresh batch of reprints from BBC Books, exhibitions of original cover artwork, a reissue of the indispensable 'The Target Book' from Telos Publishing, and even the revival of artist Andrew Skilleter's Who Dares Publishing.
With all that in the air, Paul Smith at Wonderful Books has compiled a comprehensive guide to the novelisations of broadcast Doctor Who, from the very first Exciting Adventure With The Daleks, to the latest publication of Douglas Adams' 'The Pirate Planet'.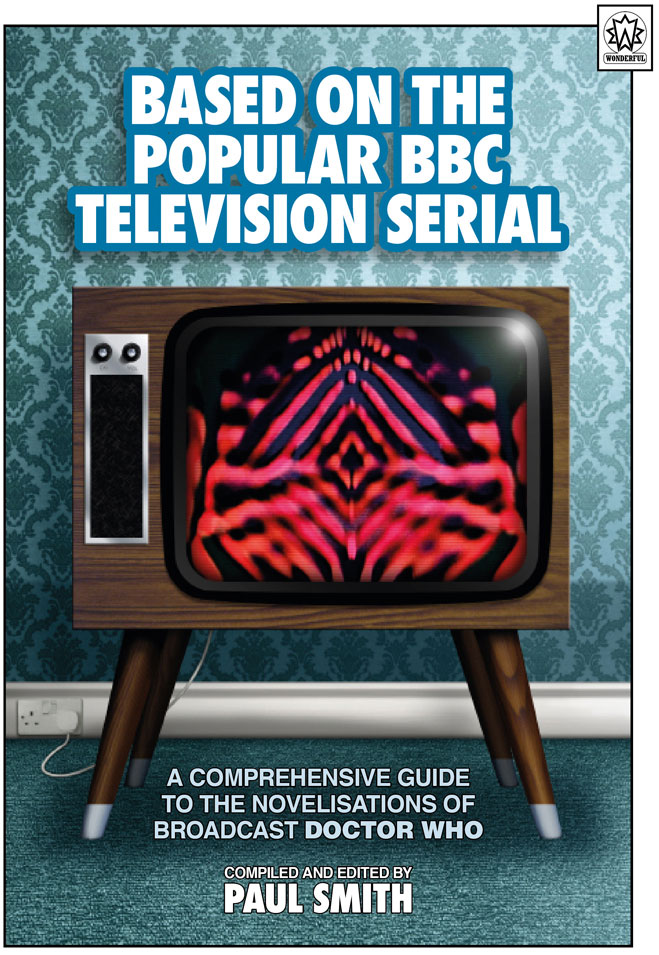 'Based On The Popular BBC Television Serial' catalogues every edition of every book adapted from the TV episodes, with original prices, cover details and images, back-cover blurbs and chapter titles, plus extensive notes on each book's publication, artwork, reissues around the world, audiobook readings, and much more.
The book is available now for FREE as a fully linked and bookmarked PDF that you can download from www.wonderfulbook.co.uk
As a PDF rather than a printed book, the guide is quick to navigate and will be updated regularly as new reprints and audiobooks are released, plus any further information that comes to light can be added.
For more details, a preview and to download the full PDF, visit www.wonderfulbook.co.uk