AppGear Wows Toy Fair As Best New Tech
AppGear Wows Toy Fair As Best New Tech
Technology took over Toy Fair this week and despite a range of new app-based games being launched, AppGear came out on top, scooping not one, but two awards for best new tech.
Taking home Toy Fair's Best New App Toy award, the eagerly anticipated AppGear from Character Options also won approval from tech-experts at The Gadget Show, who named the games as one of their top five tech products from the entire show.
Combining toy and innovative mobile technology, AppGear brings the ultimate gaming experience to your fingertips, allowing users to go beyond the usual gameplay and really jump into each game, whether it's taking to the skies, fighting zombies or battling alongside Doctor Who.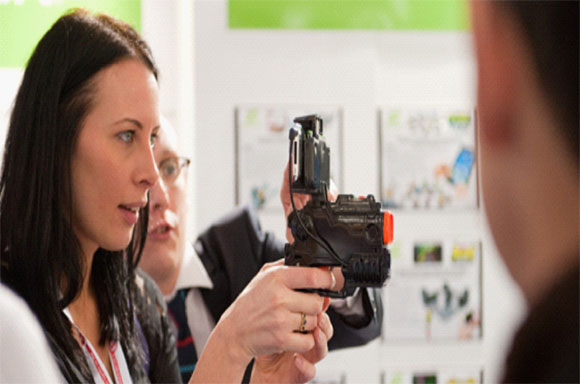 Using the concept of augmented reality, each AppGear game includes a physical toy which unlocks the multi-platform game within. The first of the seven games to be launched, Foam Fighters, includes a small foam aeroplane which straps onto smart device and allows pilots to take to the skies on World War 2 fighter missions.
Utilising the movements of smart devices, users must physically fly their plane through the skies to complete each mission, creating an entirely new experience that really puts the game in your hands.
With more games in the pipeline, even including a Doctor Who title, this new gaming sensation is now poised to take the tech and toy world by storm.
This is an official press release with thanks to Evolution PR