Andrew Skilleter Six New Print Releases
Andrew Skilleter Six New Print Releases
Six New Archival Quality Prints have been added to the Andrew Skilleter shop.In A3 and A4 size they include the previously unpublished BBC Video Cover art for The Keys of Marinus reproduced around the same size as the Original Art as an A3 Print.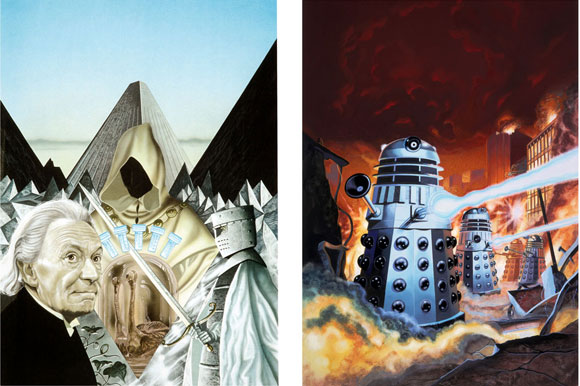 The other titles are : Cybermen Book Cover A3, The Invasion (Target Books) A4, The Dalek Omnibus A4, Sunmakers (Target Books) A4, The Master A3.
If you buy two prints you get a unique Target pencil drawing facsimile completely free!
You can find more information at www.andrewskilleter.com
There will be regular updates and new releases on the site between now and Christmas.