An Adventure in Space & Time Blu-ray (USA)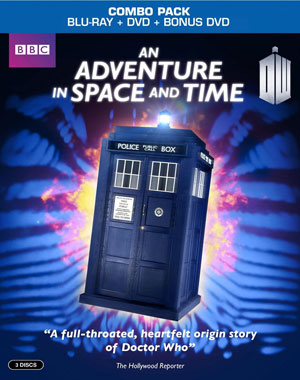 Doctor Who: An Adventure in Space & Time [Blu-ray] USA Release
Available to order from www.amazon.com
Travel back in time to witness the dramatic birth of Doctor Who.
Actor William Hartnell (David Bradley, Filch from the Harry Potter films, Game of Thrones) felt trapped by a succession of tough-guy roles. Wannabe producer Verity Lambert (Jessica Raine, Call the Midwife) was frustrated by the TV industry's glass ceiling.
Both of them were to find unlikely hope and unexpected challenges in the form of a Saturday afternoon drama, time travel and monsters! Allied with a brilliant creative team, they went on to introduce the world to the longest running science fiction series ever, currently in its 50th year and counting. Also includes the very first Doctor Who adventure, An Unearthly Child.