Always Be Yourself Ladies' T-Shirt (Think Geek)

Available to order in the USA from www.thinkgeek.com
Be Who You Are In Your Hearts
Thanks to regeneration, the Doctor can be anyone. In fact, you could be the Doctor right now, and maybe you don't even know it. Don't believe us?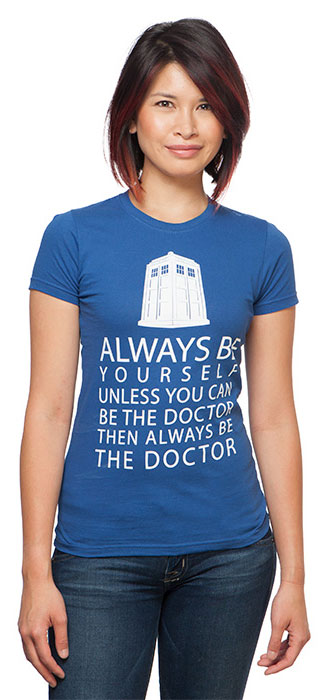 Well, have you checked? How many hearts do you have? What's your body temperature? Can you survive at absolute zero for a short time? Okay, maybe don't test that last one until you're sure.
The TARDIS and the text "Always be yourself, unless you can be the Doctor, then always be the Doctor" on the front of this blue 100% cotton ladies' t-shirt.