Alex Monroe Doctor Who Jewellery Collection
The Alex Monroe Doctor Who Jewellery Collection is available to order from www.alexmonroe.com
BBC Studios Celebrates Thirteenth Doctor's Arrival with Designer Collaborations for Doctor Who
Renowned jewellery designer Alex Monroe, helped to bring the new team's vision of the Thirteenth Doctor's style to life in the ear cuff the Doctor wears, the design of which has inspired a capsule collection.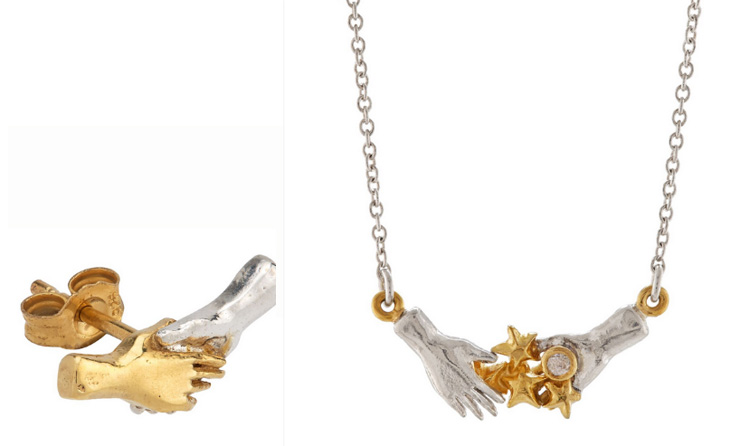 Via Monroe's online site, the Galaxy Single Ear Cuff, a replica of the costume piece (£135), is now available alongside the Companion Single Stud Earring (£75) and the Galaxy In-Line Necklace (£150).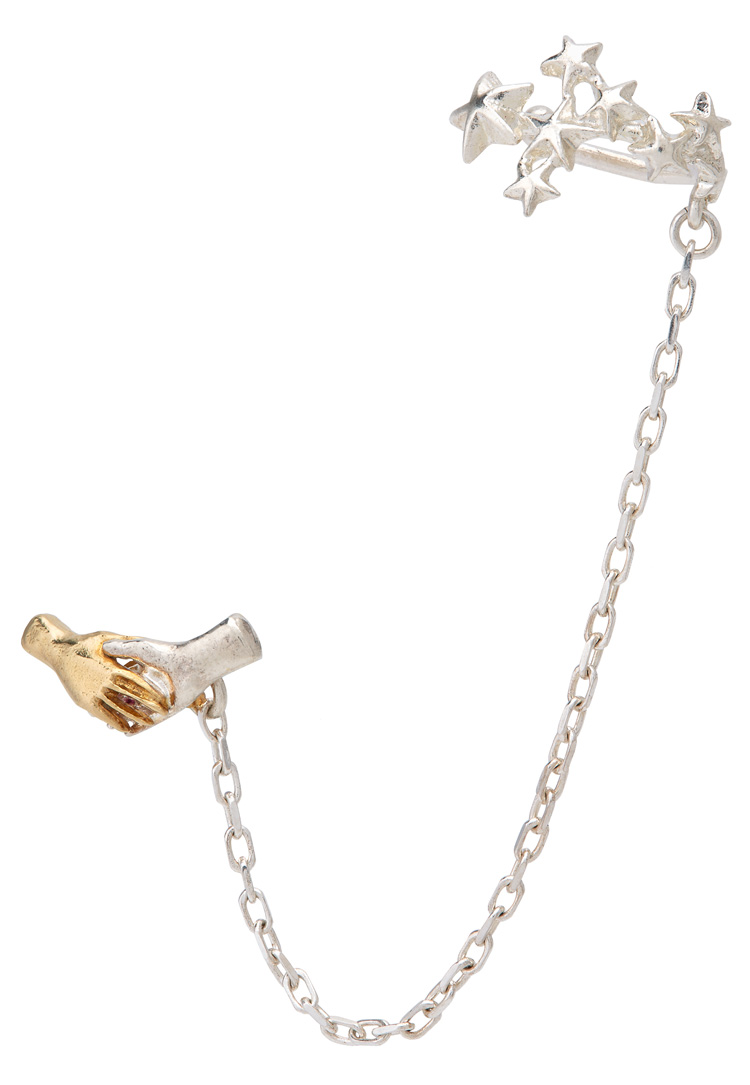 "I love Doctor Who and watched it religiously when I was a kid and now my kids absolutely love it. I have three girls, each one brought up with a different Doctor. To create a piece for the show and such a strong character is incredibly rewarding and exciting." Alex Monroe, Creative Director & Owner of Alex Monroe.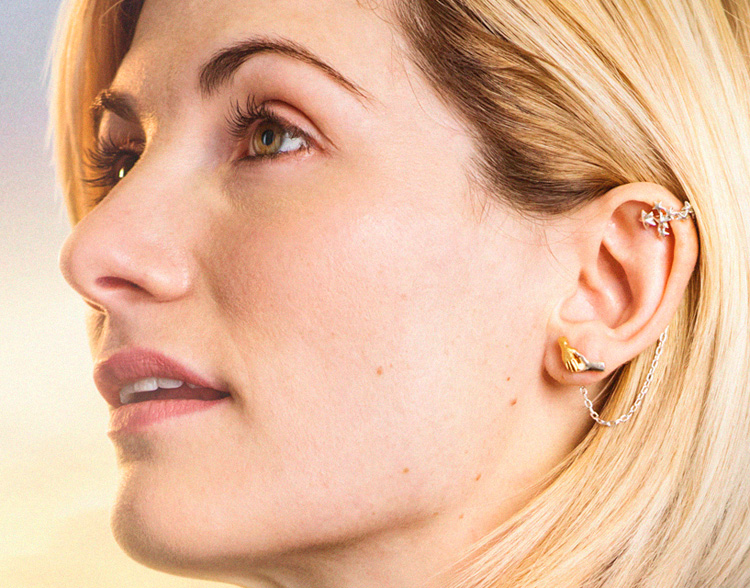 Product images: Doctor Who logo © 2018 and TM BBC. Licensed by BBC WW Ltd trading as BBC Studios.
The Thirteenth Doctor: Thirteenth Doctor images © BBC Worldwide 2018. Licensed by BBC Studios.