A cold day in Hell Graphic Novel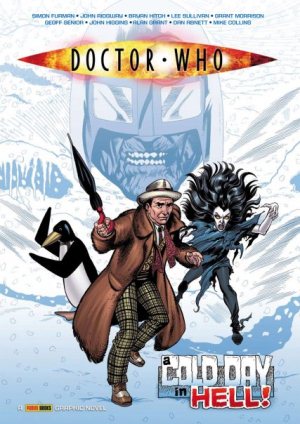 DOCTOR WHO: A COLD DAY IN HELL!
Eleven thrilling adventures through time and space! The Doctor encounters Death's Head, Heat Vampires, Ice Warriors and even himself! The original black and white strips are digitally mastered and collected for the first time ever.
A Cold Day in Hell!
Redemption!
The Crossroads of Time
Claws of the Klathi!
Culture Shock!
Keepsake
Planet of the Dead
Echoes of the Mogor!
Time and Tide
Follow that TARDIS!
Invaders from Gantac!
Original Cover…