A Closer Look – Lovarzi Doctor Who Christmas Jumper
With thanks to Lovarzi
Available to order along with other Lovarzi products from www.amazon.co.uk or direct from www.lovarzi.co.uk
Just in time for Christmas Jumper Day, This Lovarzi Tardis and Dalek Christmas Sweater is one of the latest offerings in a long line of Doctor Products from the company.
Along with the more tradition elements of a Christmas jumper like snowflakes and trees there is no doubt as to the central theme where The Tardis And Daleks reign supreme.
Lovarzi now have along tradition of producing quality products and this is no exception.
Other recent products include a Tomb of the Cybermen Scarf and The Pandorica Opens Gloves.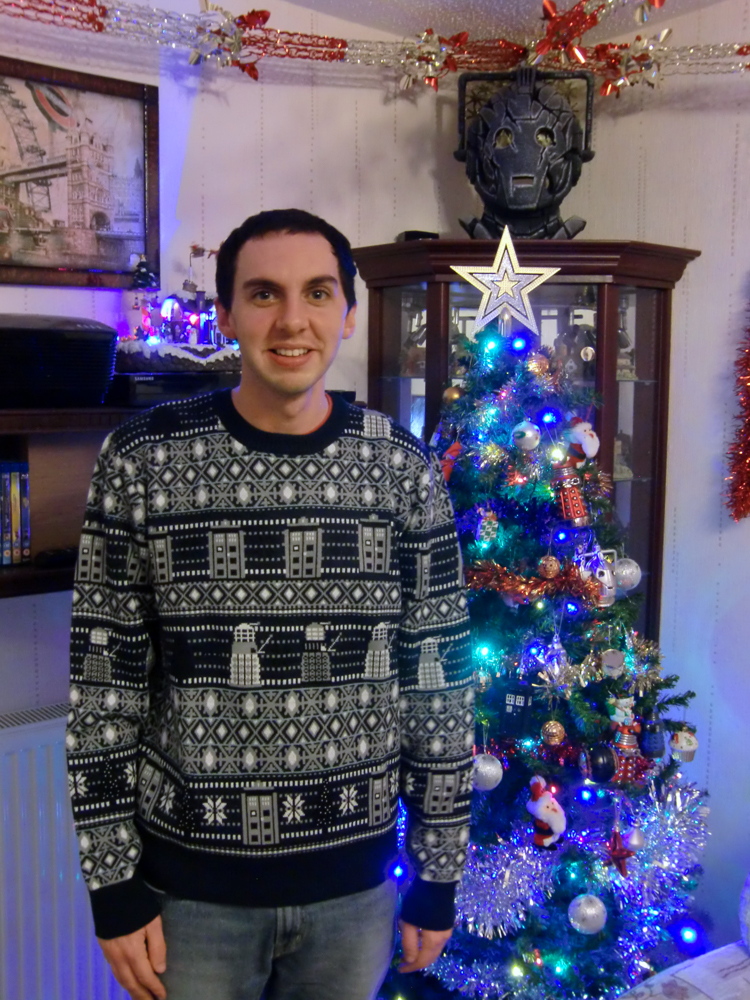 The Christmas jumper is shown below along with the Tardis and Daleks Christmas Scarf. There also a matching Tardis and Dalek Christmas Hat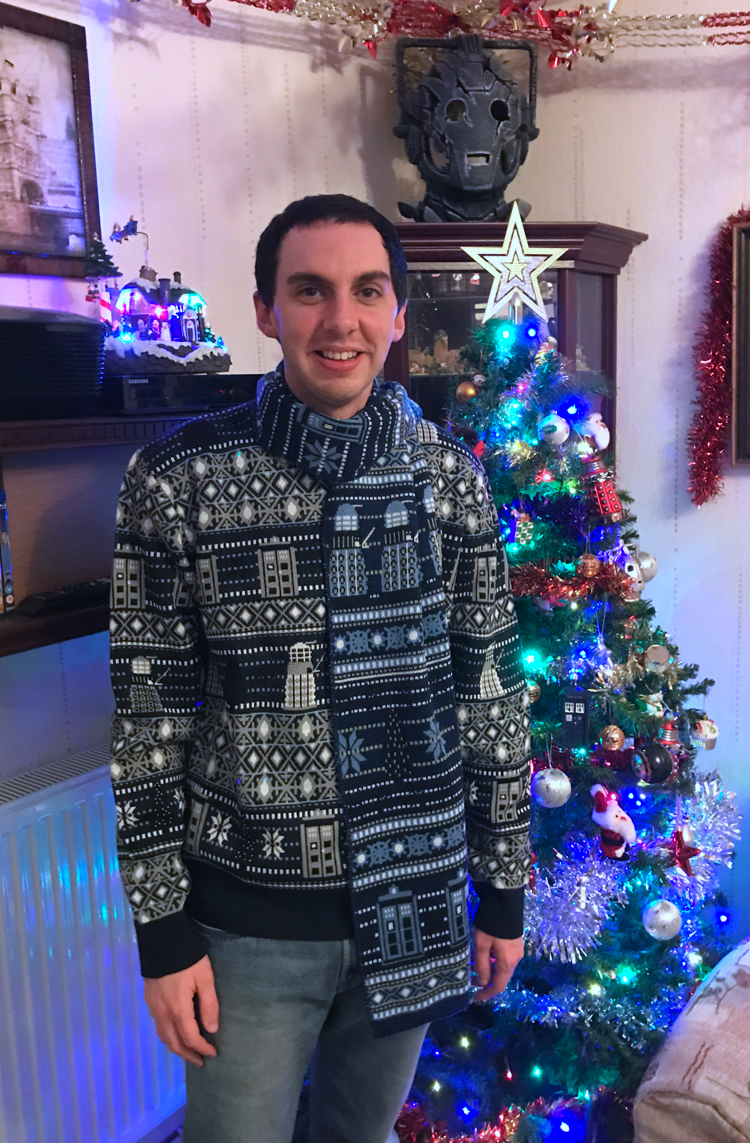 ---
After his battles with the Sycorax, the Master, and Harmony Shoal, the Doctor probably prepares for trouble around Christmastime. But you can gear up for the festivities with the TARDIS and Dalek Christmas Sweater, an exclusive pattern which incorporates the Doctor's faithful time-space ship and his most prolific foes.
The design is complete with killer Christmas trees (like the ones seen in The Christmas Invasion and The Runaway Bride) and snowflakes… or is that the Great Intelligence?
Made from high-quality Acrylic, this yuletide jumper will keep loved ones warm while defending Trenzalore, listening to the Singing Towers of Darillium, or wandering around the South Pole after an invasion of Cybermen.
Maninder Singh Sahota, Director of Lovarzi, says:"Doctor Who has been an important part of Christmas for over a decade now. Our original Doctor Who Christmas Scarf and Hat hit shelves in 2016 and we were nonetheless blown away by demand. Our new sweater is a perfect accompaniment to these items, and we're sure fans will love them."