A Closer Look – Doctor Who Mega K-9 Mark 1 Model
You can never have to many K-9's!
This "Mega" K-9 figurine from Eaglemoss, introduced a while ago, is the fourth figurine is this range following on from the Bronze Dalek, Dead Planet Dalek and Cyberman
People often mention cost but on a size to price ratio this fits in well, and represents we think good value when compared with other past and present figurine ranges. Its not a mass produced plastic model – Its one big chunk of K-9!
The tail, ears and "gun" are all separate parts. A sturdy box, limited edition numbered certificate and collector's magazine are all part of the package.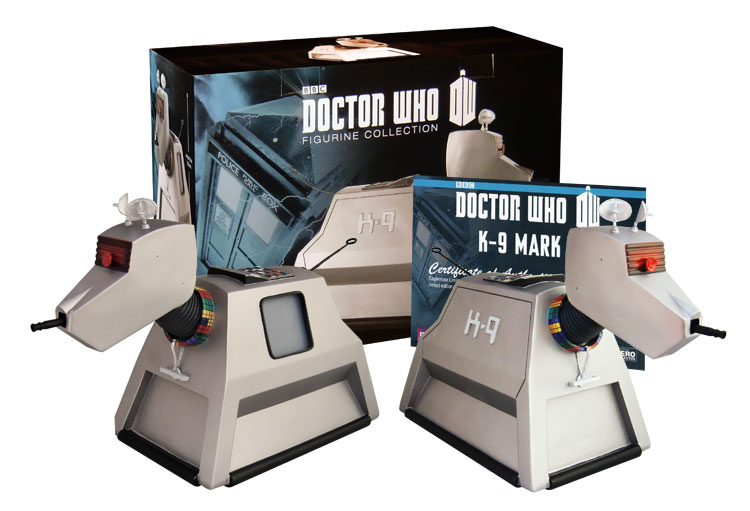 Text from the Eaglemoss site
It's been 41 years since K9 first appeared on TV in the second episode of The Invisible Enemy transmitted on the 8th October 1977 and we are thrilled to present the Doctor Who K-9 Mark 1 Model on a more substantial scale from the Doctor Who Figurine Collection.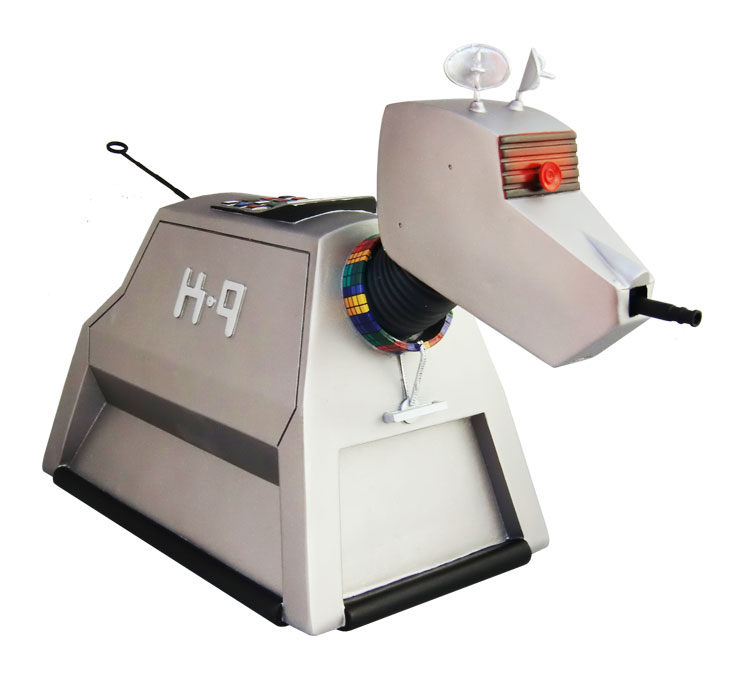 This fantastic, beautiful larger scale limited edition model of the trusty Doctor's canine, is cast in metallic resin capturing every detail down to its striped collar which mirrors the fourth Doctors scarf, and he is ready to love you. We will be producing strictly limited quantities, and we don't want you to miss out!
Complete with an official collector's magazine, giving you essential information about the Doctor's trusted friend K-9. This K-9 Model is a must-have while travelling through the time vortex!