5.5″ B&M 2019 Revised 1970's Collectors Set
Re-run due to demand of the highly successful 2018 1970's Collectors Set but with the following differences.
Brigadier – has much lighter more sand coloured fatigues
4th doctor – has trouser and shoe legs, revised waistcoat colour, white cuffs (they just look better) and a more 'matt' finish jacket
Auton – same
The 3 figure sets are Priced at £16.99 per set. Product code 294255.
Please contact www.bmstores.co.uk if you require more information. Click Here to find your nearest B&M store.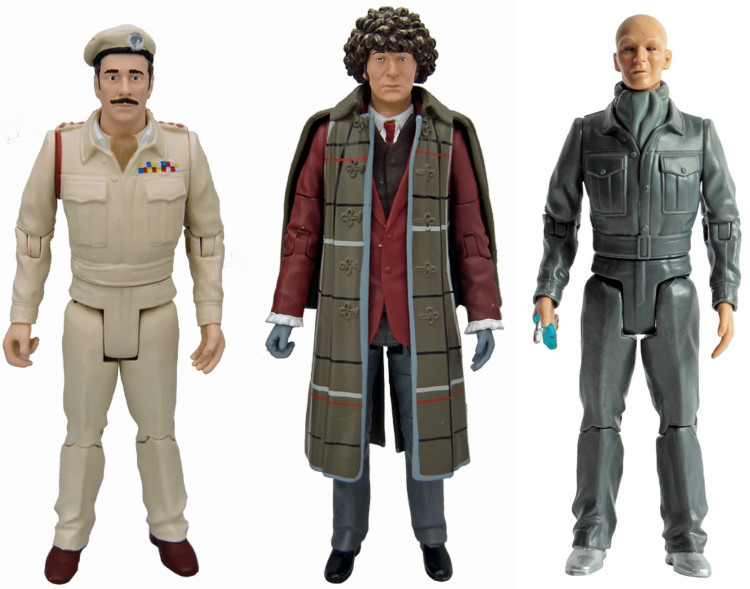 B&M was formed in 1978 and is now one of the leading variety retailers in the UK.
From its first store in Blackpool, Lancashire, B&M has grown to over 560 stores and employs over 28,000 staff. B&M believe in selling top branded products at sensational prices. They attract over 3 million happy customers through our doors a week.
B&M has stores throughout England, Scotland, Wales and Northern Ireland.
Click Here to find your nearest B&M.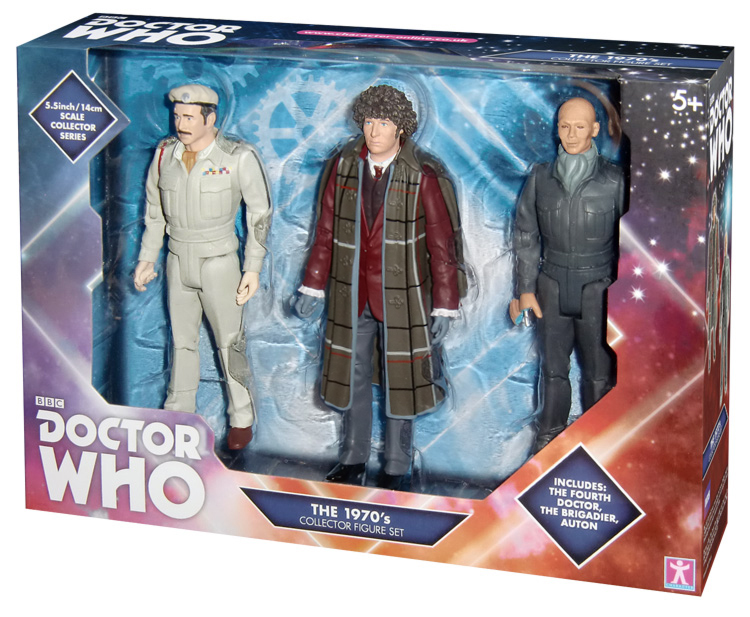 ---
Comparison picture of the original and revised 1970's set. The Auton is identical so not shown here.
The revised figures are on the right.
The 4th Doctor has white cuffs, trousers instead of just painted boots and a brown undercoat instead of blue.
The Brigadier has a more "sand" colour garments and better face detail.