12th Doctor Costume Tee (Think Geek)
Available to order from www.thinkgeek.com
Each actor who plays the good Doctor has a process for developing a new costume. We dig that Peter Capaldi brought a sketchbook with him when he was working with the wardrobe department to nail down the new look. That's some dedication.
The 12th Doctor's costume printed on the front of this navy blue 100% cotton shirt. Machine wash cold. Tumble dry low or lay flat to dry. Imported.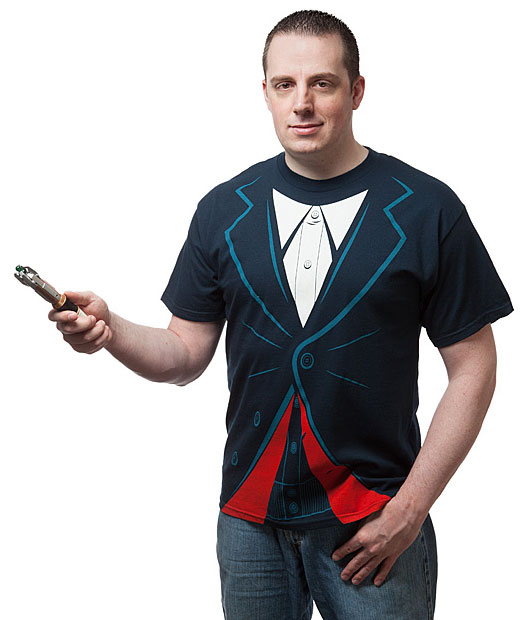 ---
Doctor Who T-Shirts: 12th Doctor Costume
Available to order from www.forbiddenplanet.com
"No frills, no scarf, no messing, just 100% Rebel Time Lord"
Dress yourself as the accessory free, totally punk rock 12th Doctor as portrayed by Peter Capaldi. Gone are the bowtie, scarf, badges and question mark lapels – in are plain white shirts, simple cardigans and jackets with a rather flashy lining!