Oxford literary festival Doctor Who Event
Doctor Who: It's Bigger on the Inside
Date: Sunday 3rd April – Time: 10am
Location: Christ Church: Master's Garden Marquee £5.00
Justin Richards, Colin Brake, Trevor Baxendale and Oli Smith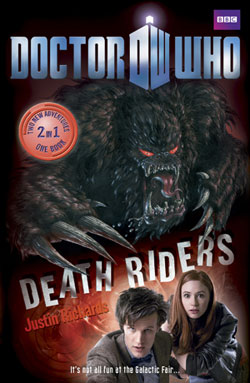 Meet the masters behind the new Doctor Who Original Fiction series from BBC Children's Books in an up-close and personal interview.
These four authors live and breathe Doctor Who and will be ready for any questions from aspiring Time Lords.
Discover how they come up with terrifying monsters and plots for the the Doctor, where their inspiration comes and of course quiz them on who their favourite Doctor is!
There may even be prizes for the best-dressed fan.
Chaired by Science Fiction author Juliet E McKenna. Family event for age 7+
Book NOW at: www.oxfordliteraryfestival.com