Doctor Who 5.5″ Bill Potts Collector Figure
Available to order exclusively from www.amazon.co.uk
Our own images of the production figure with thanks to Character.
Doctor Who 06690 Bill Potts Collector Figure
Recreate scenes from Doctor Who
Fully articulated
Highly detailed
5.5 inch Scale
For ages 5 years and over
Bill Potts wants her life to be about more than serving chips.
The cleverest person in the University canteen, but never a student, Bill lives with her Foster Mum Maria, and thinks exciting things happen to other people.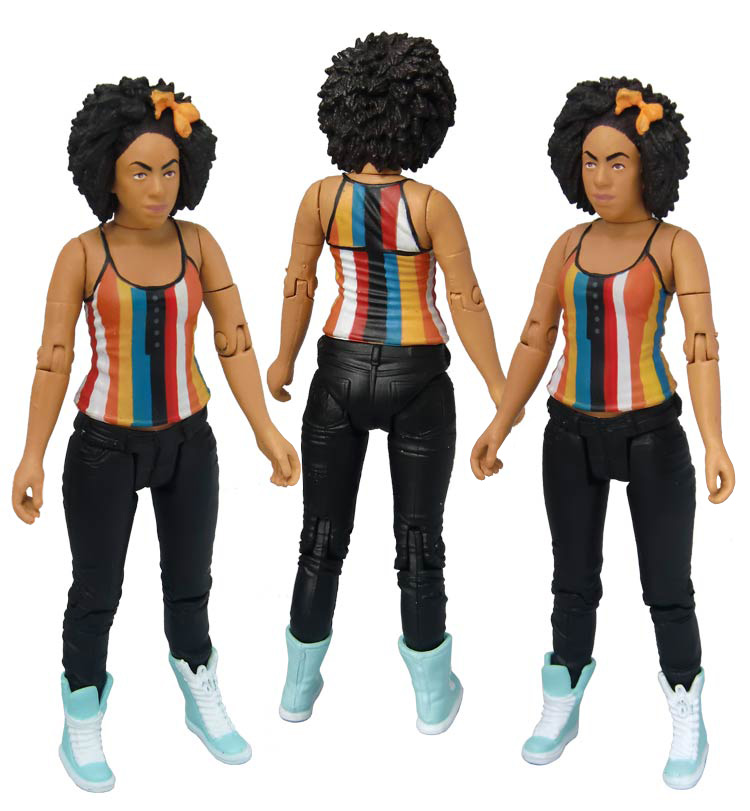 But when Bill makes a connection with Student Heather she soon finds herself dragged into a creepy and dangerous world that revolves around a mysterious and inexplicable puddle. There's something wrong with her reflection…but what?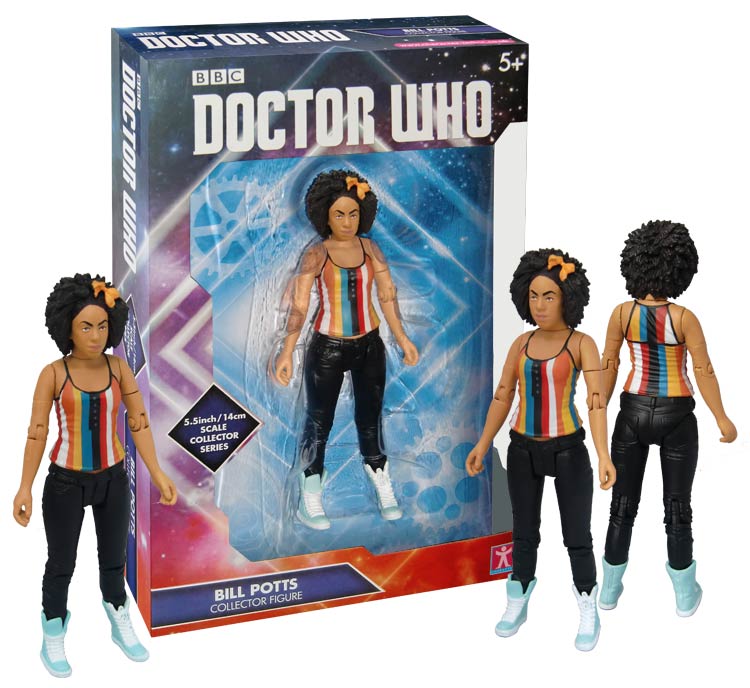 In searching for the answer, she discovers that the Lecturer who's taken her under his wing is actually a time travelling alien who's about to take her on the trip of a lifetime to get to the truth.
---
The Official images…