Rory Williams 5″ Action Figure Gray Shirt, Black Vest
Rory Williams BBC / Doctor Who Experience Exclusive
Order on-line from www.bbcshop.com
Please note this is an on-line or BBC retail shop ( Including The Doctor Who Experience ) exclusive.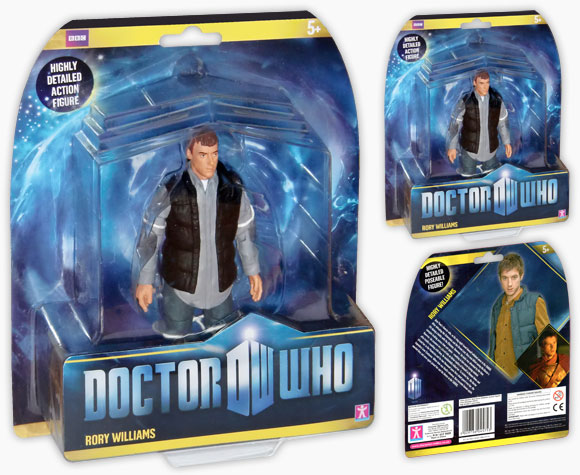 Amy Pond's fiancée who, on his stag night found himself whisked away in the TARDIS. After defeating the Saturnynes and the Dream Lord, Rory was killed saving the Doctor's life during a battle with the Silurians. However, his body was absorbed by the time energies leaking across time and space – resulting in him never having existed. However, his essence was placed into an Auton replica of himself in Roman times and after briefly reuniting with Amy, he accidentally killed her.
To restore her, the Doctor placed her in the Pandorica and for two thousand years Rory stood guard over her, the legendary Lone Centurion. When time was finally rebooted, Rory became human again, married Amy and once again joined her and the Doctor in the TARDIS. Recreate scenes from Doctor Who with this incredibly detailed and fully articulated 5-inch Rory Williams action figure. One supplied. For ages 5 years and over.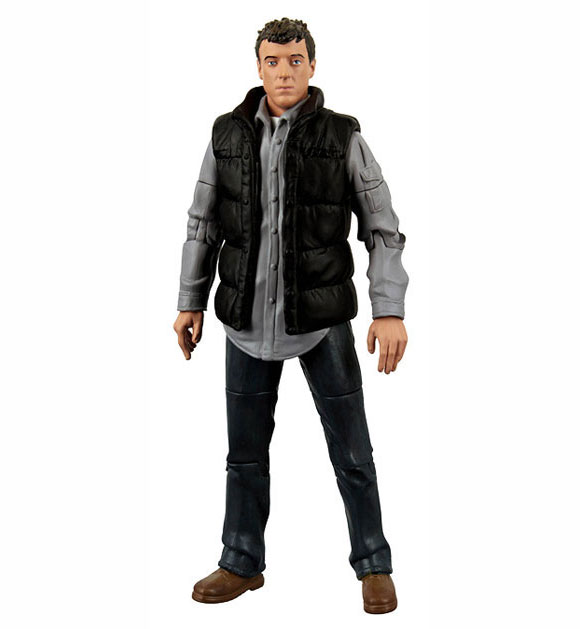 This item is also available from The Doctor Who Experience. It is also available in BBC shops, Please check on availability before travelling.

BBC Southern Counties Radio Shop
40-42 Queens Road, Brighton
BN1 3XB
Telephone: 01273 320413

BBC Leicester Shop
9 St Nicholas Place, Leicester
LE1 5YP
Telephone: 0116 2016612
BBC Birmingham Shop
BBC Birmingham, The Mailbox, Birmingham
B1 1RF
Telephone: 0121 6321372
BBC Merseyside Shop
57 Hanover Street, Liverpool
L1 3DS
Telephone: 0151 794 0908
Television Centre
Audience Foyer Wood Lane, London
W12 7RJ
Telephone: 0208 225 8230
Please note access to Television Centre is restricted to audiences and Television Centre tours.
Tunbridge Wells
The Great Hall, Mount Pleasant Rd, Tunbridge Wells, Kent
TN1 1QQ
Telephone: 01892 530915