B&M 2021 The Sensorites Figure Set
Character Options is delighted to announce its first new wave of Doctor Who action figure sets for 2021 with four new lines scheduled to arrive in B and M stores across the country in Mid-August.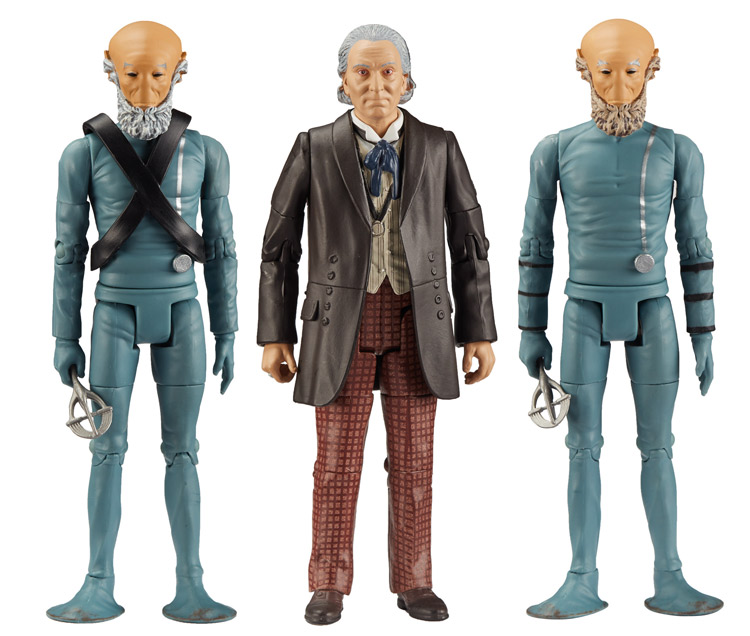 This exciting launch will introduce two more action figure trios plus two additional special collectors' packs for Dalek Fans. Each and every set of this detailed series will include highly detailed 5.5 inch scale figures featuring multiple points of articulation and come presented in the 'heritage' Doctor Who packaging with specially created insert artwork.
This Doctor Who Collectors set is a must have for all Doctor Who fans and collectors and includes a trio of detailed Doctor Who figures from the classic 1964 episode 'The Sensorites'.
The Sensorites were a terrific alien species with their telepathic abilities and peaceful overtures. Their appearance at the window towards the end of episode 1 must rate as one of the creepiest entrances of any alien in the show.
Celebrating the episode fans will be able to enjoy a First Doctor figure, a Sensorite Action Figure with Probe Accessory plus an alternative Sensorite ELDER Action Figure with Probe Accessory. For the first time in a 3 figure pack we have a detailed insert card rather than bare white card.