Character 13th Doctor Sonic Screwdriver Version 1
Available to order from www.amazon.co.uk
Also available to order from www.forbiddenplanet.com and www.character-online.com
Thirteenth Doctor's Sonic Screwdriver collectible unveiled by Character Options
The must-have fan collectible is revealed at Comic-Con.
Following its unveiling at San Diego Comic-Con, Character Options is delighted to release further details about its brand new Thirteenth Doctor's Sonic Screwdriver.
The Sonic Screwdriver is the ever present accessory of the legendary Time Lord, and since the regeneration at the end of 2017, Doctor Who fans across the globe have been awaiting the announcement of a replica collectible Sonic Screwdriver by Character Options.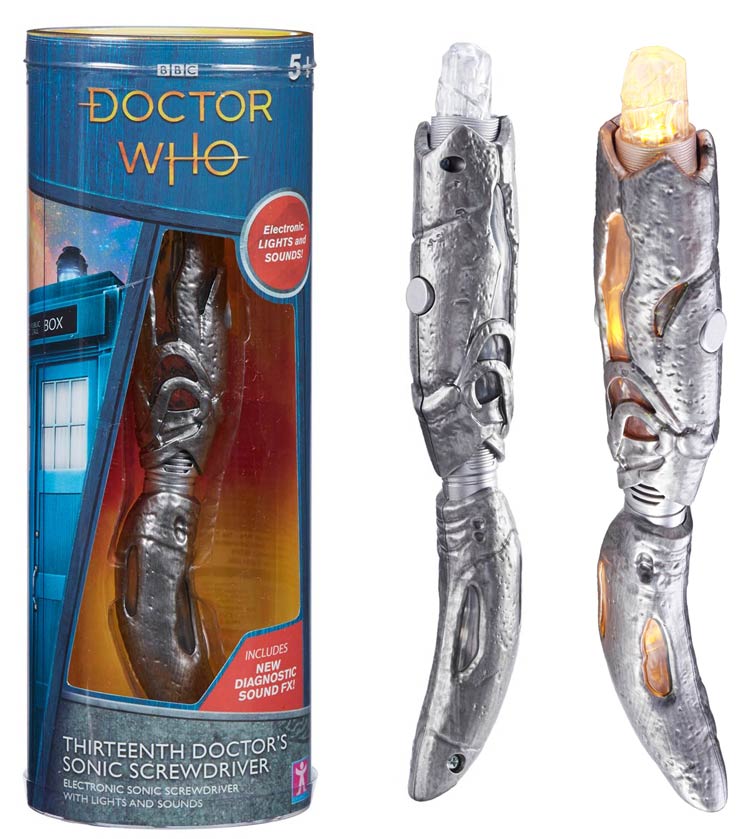 The new electronic 8" piece from Character Options is the perfect replica of the Doctor's most trusted device; fully lighting up when activated and featuring brand new diagnostic sound FX.
Prop designer Arwel Wyn Jones talked through the new sonic; "It's a privilege to have been asked to redesign the iconic sonic screwdriver for the Thirteenth Doctor and a new generation of audiences. I can't wait for people to see how the Doctor acquires it!"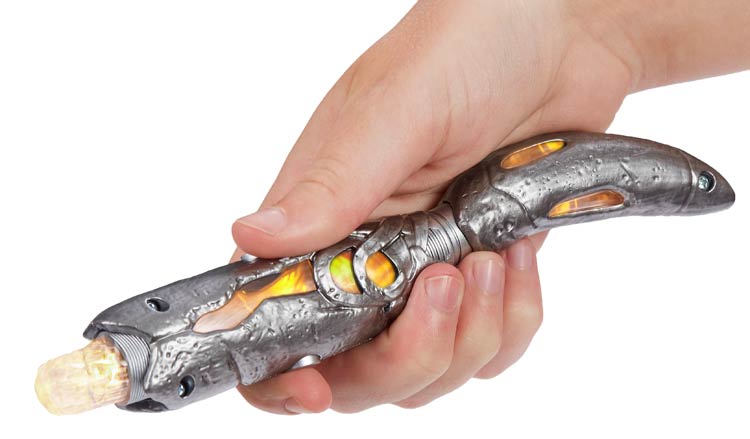 Alasdair Dewar, Character Options' Director of Product Development commented: "The new Sonic Screwdriver collectible is a radical departure in look but still retains the classic Sonic abilities and getting access to the prop images early on really helped the development of this toy."