Infrared Controlled Dalek Ironside
Infrared Battle, RC Dalek Ironside
Professor Edwin Bracewell was an inventor working for the British Army during the second World War. He had a brilliant mind, and ideas such as "hypersonic flight" and "gravity bubbles" seemed to come to him from nowhere. One particular concept was the "Ironsides"; robots designed to be the perfect warrior, equipped with a ray gun and manipulator arm, and pressed into service as Britain's latest weapon. However, Ironsides were really the last remnants of the Daleks, who had fallen back through time. Professor Bracewell was in fact their android creation, part of a complex trap to lure the Doctor back to where they were hiding, so he would unwittingly allow the Dalek race to be reborn…
The ironside Remote Dalek appears to be compatible with previous battle pack releases which were used here. As the new Daleks are not available yet its unclear if the same applies to them, the Standard relese Red Drone is included in the video for illustration purposes.
One thing is clear, you will be able to have great fun chasing Daleks around the room trying to exterminate each other!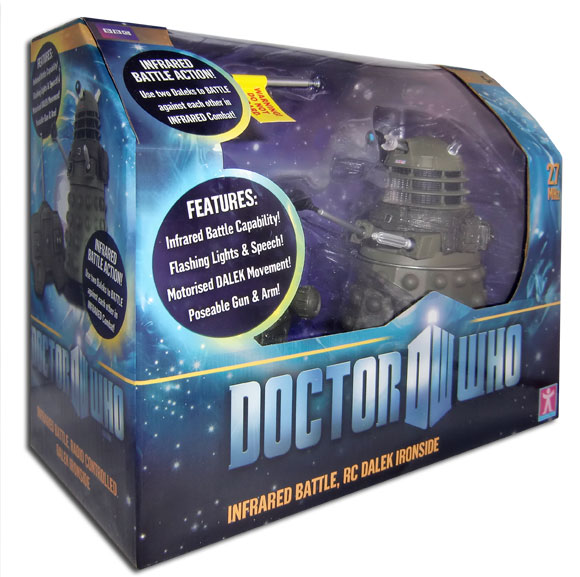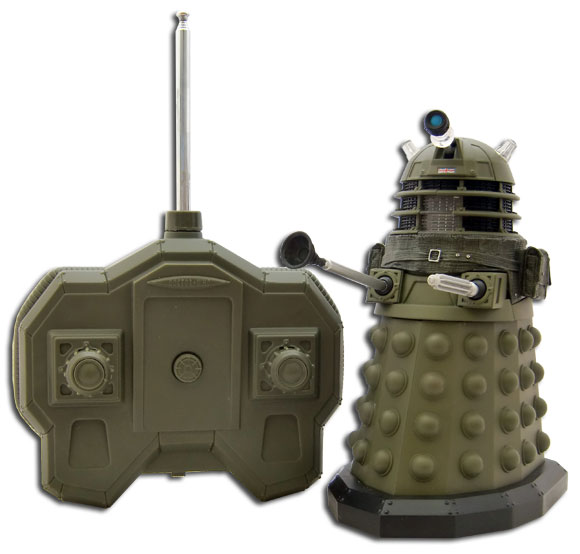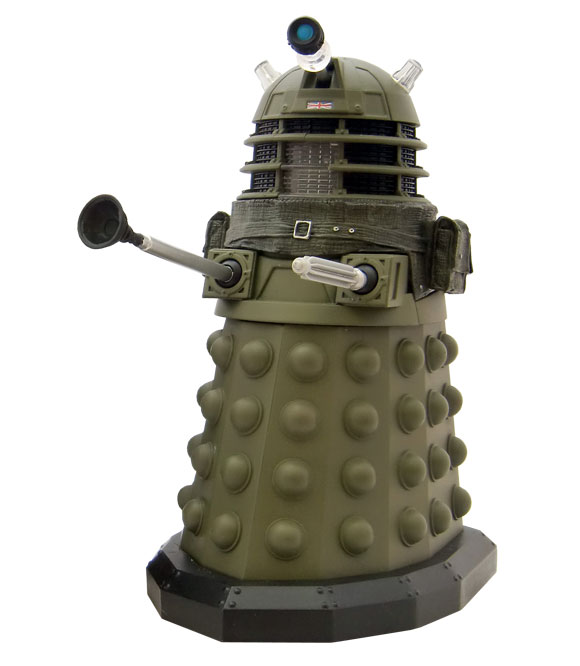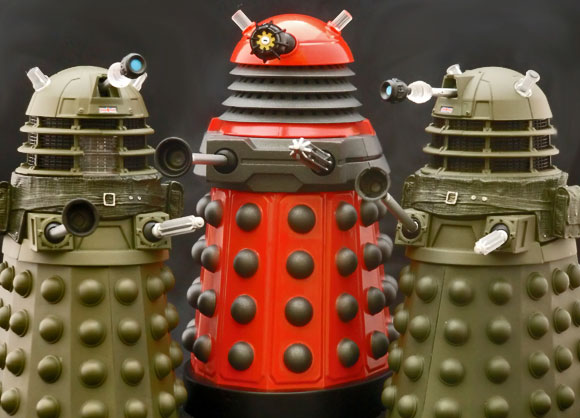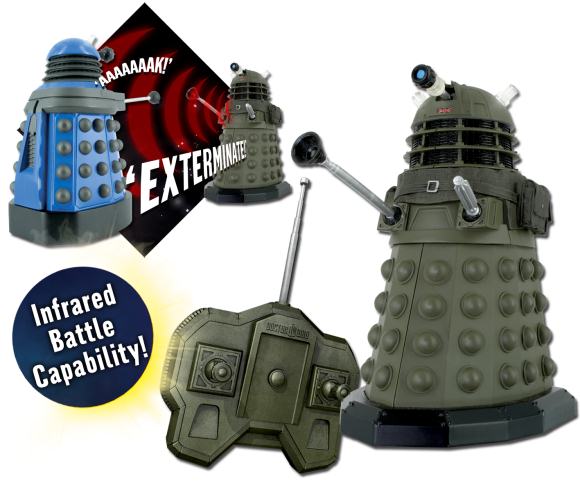 This fully functional radio controlled Dalek Ironside has full 360 degree movement control, a built in infrared combat system which allows you to use two Daleks to battle against each other, flashing lights and speech*. Features also include a poseable gun and arm. Infrared battle with two Daleks requires two Daleks of different control frequencies (27Mhz & 40Mhz). One supplied. Requires 6 x AAA batteries.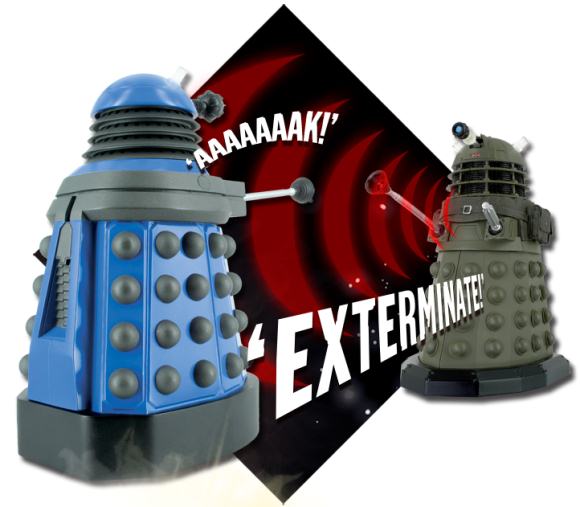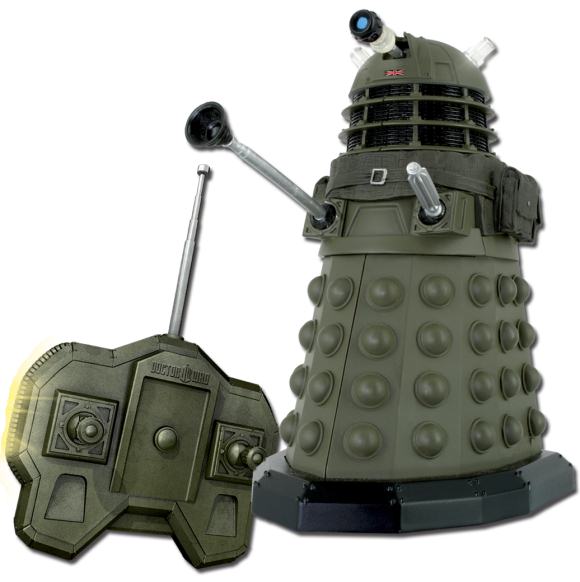 * Full speech and flashing lights are only activated when in combat mode with another Dalek.
The Dalek Ironside is now in stock at Character Online