B&M 2023 The Sixth Doctor and TARDIS
---
The Sixth Doctor and Tardis Set Product Code 402026 In-store Price £24.99
This set contains:
Sixth Doctor with costume based on a Stage Play
Sixth Doctor Tardis (Non Electronic)
Please note B&M no longer sell online. You could also try the main customer service number, 0330 838 9000 and ask to be put through to your local store or try and find out its direct number.
As a last resort you can search for the lowest price at www.ebay.co.uk

---
This exclusive anniversary year release of the Sixth Doctor with his TARDIS comes exactly a decade and half since this figure's first release in 2008. The Sixth Doctor was one of the most verbose, and articulate of The Doctors incarnations, and could be both melodramatic and stubborn. But despite these tendencies, under his thunderous and turbulent exterior, he was passionate, warm and empathetic.
Al Dewar Creative Director says 'These were interesting sets to work on. Regarding the Dalek sets we're hopping around a little this year, but it meant we could be creative and add the 'Five Doctors' into the History Of The Daleks Sets. As fans know this story featured one lone Dalek so it was a perfect opportunity to bring back a head sculpt created over a decade ago of the late great Richard Hurndall who played a version of the first Doctor in this story. Or … it would have done had the sculpt not been scrapped. So, not to be outdone we resurrected it in digital form, and I think it's fair to say it's better than the original.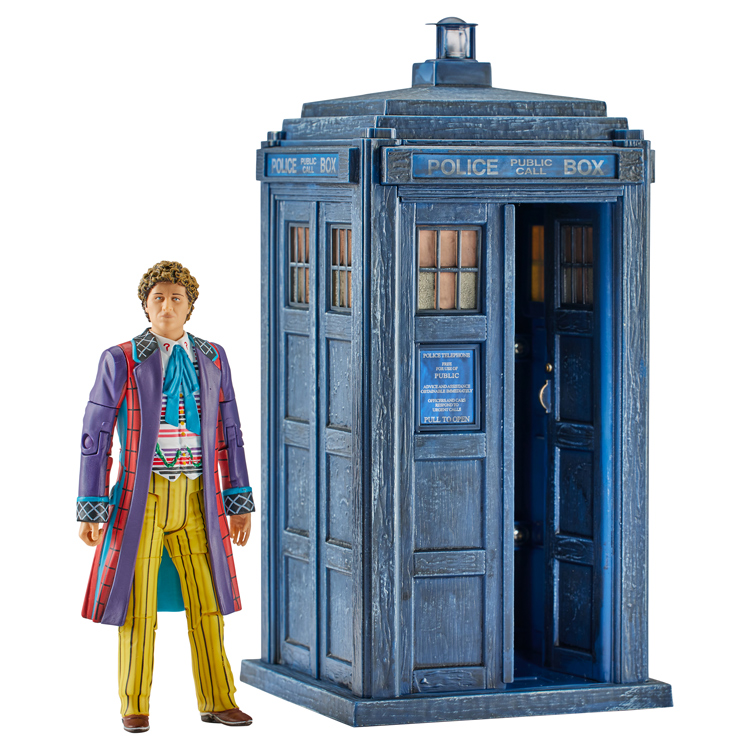 'Both the Daleks for this Set and the second 'Revelation of the daleks' set have been given a makeover with a mix of new parts to update the look to better match the screen used props including a lifted neck bin making them a teeny bit taller, new eyestalk, new dome lights and an updated chunkier front shoulder section on the Necros boys!
'The final Set is The Sixth doctor and TARDIS set featuring a very different version of The Sixth Doctors costume based on one used in a Stage Play of the time. It's a lovely figure which coupled with a delightfully shabby TARDIS which perfectly reflects the state of the prop at the time, creates a nice standout set.
'It's also worth mentioning fans and collectors will notice a distinct change to the packaging for these 2023 sets giving the whole range a nice facelift.'
These new sets will be available in coming weeks at local B&M Stores and with and SRP of £34.99 for the TARDIS sets and £24.99 for the Dalek Sets. (prices may differ in store)