B&M 2020 2nd Doctor and Tardis Set
B&M 2020 2nd Doctor and Tardis Set product code 357876
At the time of writing you can no longer speak to stores directly to check stock. You can however scan in the bar code below on the B&M app, This may help in some cases but my not be 100% accurate as to the exact situation on the shop floor.

Available to order in the USA from www.amazon.com #ad

Available to order from www.sanity.com.au
---

---
For the first time Character Options will be releasing the Second Doctor and his TARDIS as a collector figure set from Season 6, the 1969 television story 'The War Games'. This episode saw the Doctor recalled to Gallifrey after a protracted and exhausting adventure across multiple time zones fighting the evil War Lord.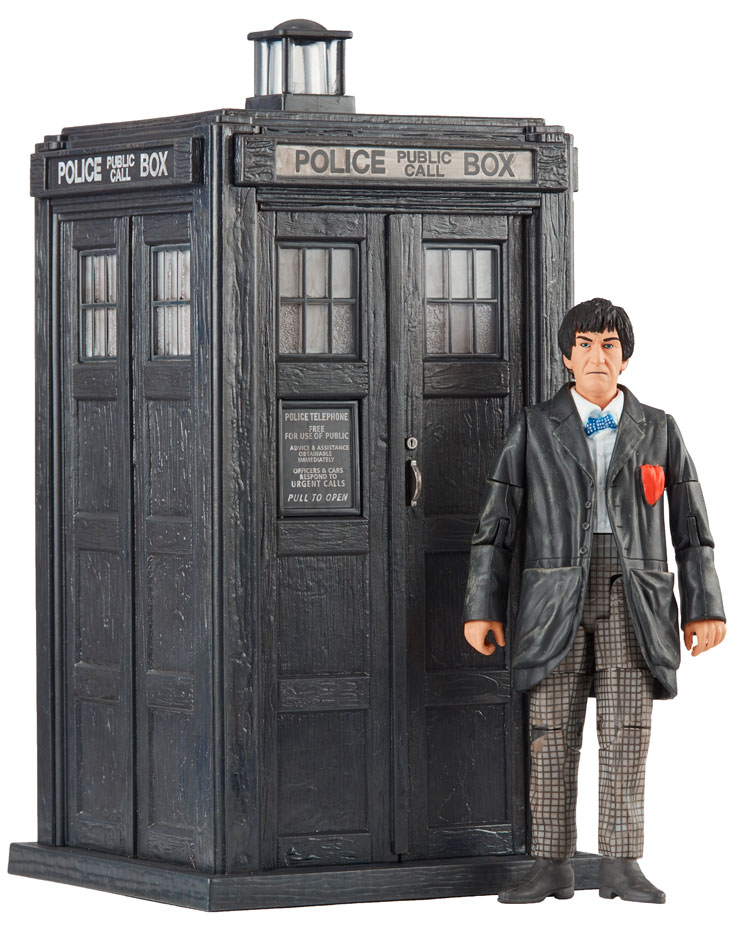 The set comprises the Second Doctor with ripped trouser knee details and bedraggled appearance, plus the TARDIS with a dark, heavy over-wash look. The figure set features the TARDIS with opening doors and 5.5 inch scale articulated Second Doctor figure. It comes beautifully presented in Doctor Who branded packaging.