Zeon 3D Doctor Who Figural Mugs
Zeon 3D Doctor Who Figural Mugs
Announced way back in 2011 the Zeon 3D Doctor Who Figural Mugs are now stating to arrive in stores. 1st to arrive are the 2nd, 5th, 8th (pictured) and 9th Doctors.
Each design comes in its own presentation box and represents very good value for money, something very different from the usual mugs on offer.
Although the likeness are good, the 2nd Doctor is certainly the best so far. They need to be seen in hand to be appreciated. Photographs rarely tell the whole story.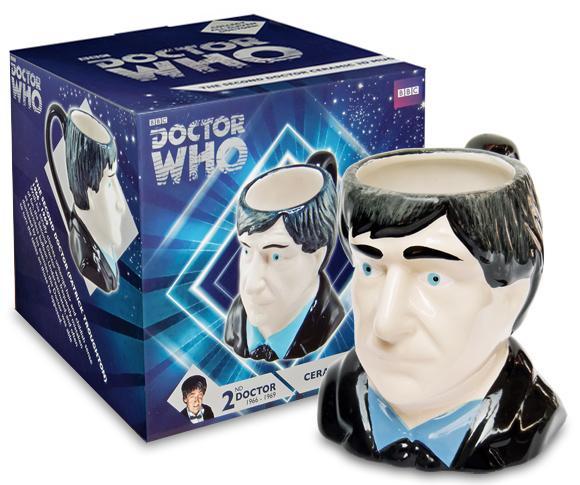 All Eleven Doctors are due this year with the next wave immanent. Shown below are three of the actual mugs together. About 11cm high they are a decent size although and can either be displayed or used as a actual mug.
A great gift, and something different to give someone a memento of "their Doctor" as we lead up to the 50th year.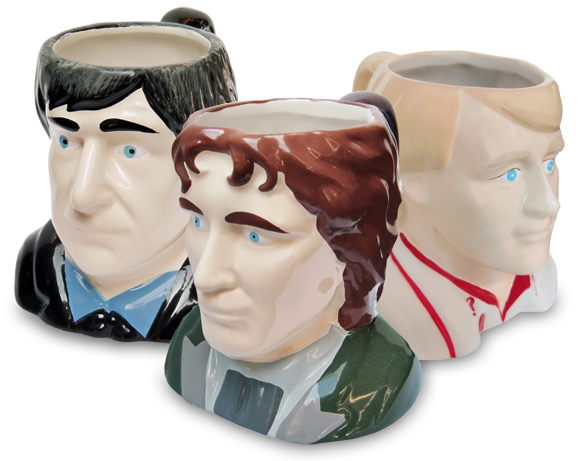 With thanks to www.bunkerbound.com
The mugs can be ordered along with other Zeon products from www.realdoctorwho.com