Topps The Tenth Doctor Adventures Widevision
Available to order from www.topps.com
2016 Topps Doctor Who: The Tenth Doctor Adventures Widevision Boxes are here!
88 base cards tell the story of The Tenth Doctor, covering episodes from Doctor Who Series 2-4 including the specials on beautiful Widevision cards.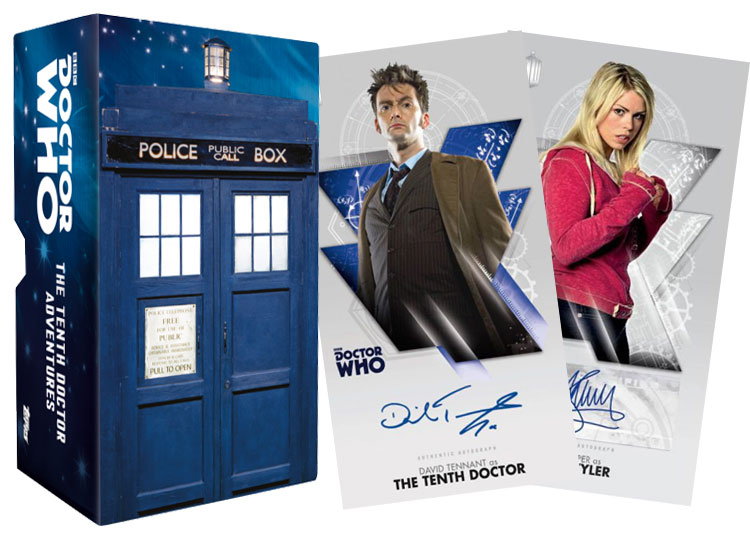 Each set contains 2 autographs from the cast in Blue # to 50, Bronze # to 25, Silver # to 10 or Gold 1/1! All autograph cards are sequentially numbered!
Signers include David Tennant, Billie Piper, Alex Kingston, Freema Agyeman, Noel Clarke, John Barrowman and many more with 38 signers total!
Limited to 1,500 print-run in a collectible box designed to look like the TARDIS, this makes the perfect holiday gift!