Figurine Collection Magazine Time Lord Victorious Figurine #1

Available to order in the UK from www.forbiddenplanet.com
---

Available to order in the USA from www.shop.eaglemoss.com/us
---
As war rages across time and space, the Daleks return to the cosmos – with a new drone design and an all-new Dalek Emperor!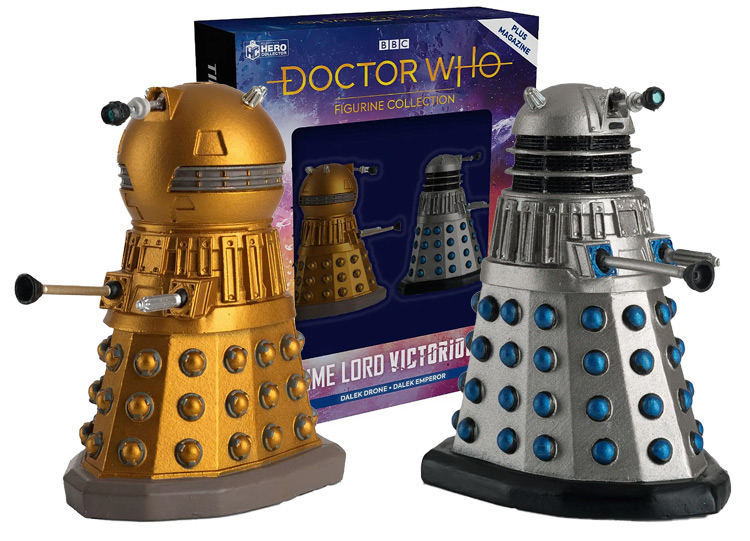 Each of the four Time Lord Victorious box sets will contain two hand-painted polyresin figurines at 1:21 scale (approximately 3.5 inches tall), along with a special companion magazine that helps to further tell the epic story of the Time Lord Victorious and the rise of the Dalek Restoration Empire!
The first three Hero Collector box sets will feature brand new Dalek designs created specifically for the series, such as the Dalek Time Commander and the new Dalek Emperor. The fourth and final box, however, will include the Tenth Doctor (David Tennant), clad in ornate and war-torn Gallifreyan robes.
The first of these box sets, featuring the Dalek Emperor and Dalek Drone, will be available in late October at £19.99/$34.95 RRP.