Fantom Anthony Ainley (The Master) Biography
The Man Behind The Master The Biography of Anthony Ainley
By Karen Louise Hollis
Fantom is pleased to announce we shall be publishing the biography of actor Anthony Ainley this Summer.
Although known to an audience of millions the world over for his portrayal of The Doctor's arch nemesis The Master in Doctor Who during the 1980's, Anthony Ainley had a prolific career which encompassed starring roles in Spyders Web and It's Dark Outside, as well as appearances in renowned dramas such as The Pallisers, Elizabeth R, Nicholas Nickleby, Upstairs, Downstairs, and cult films including Blood On Satan's Claw and The Land That Time Forgot.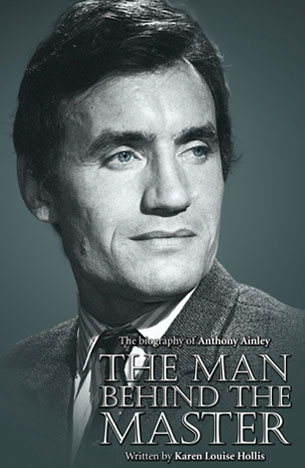 But the dramas in Anthony's real life were far more fascinating than any of the many parts he played on screen. Born the illegitimate son of actor Henry Ainley, and taken into care at the Actors' Orphanage at the age of four, Fantom presents the hidden story behind one of Doctor Who's most enigmatic characters.
"This is the first time all aspects of his life have been drawn together" says author Karen Louise Hollis, "I have had the pleasure of interviewing a number of friends and colleagues from every aspect of Anthony's life, and examined the archives to bring together the most complete and fascinating story."
You can pre-order The Man Behind The Master, priced £19.99 from www.fantomfilms.co.uk.
The book will be available exclusively direct from Fantom in May, ahead of it's trade publication later in the year.