Rubbertoe Shark Eaten Sonic Screwdriver
Available to order from www.rubbertoereplicas.com
Rubbertoe Replicas is pleased to offer this replica of the 11th Doctor's Sonic Screwdriver, after it has been bitten in two by a 'sky-shark', in the 2010 episode, A Christmas Carol.
In this episode, The Doctor uses his Sonic Screwdriver as lure to tempt a 'sky-fish'for the young Kazran Sardick, but they both get a bit more than they bargained for when a huge 'sky-shark' appears and takes a chunk out of the Doctor's sonic!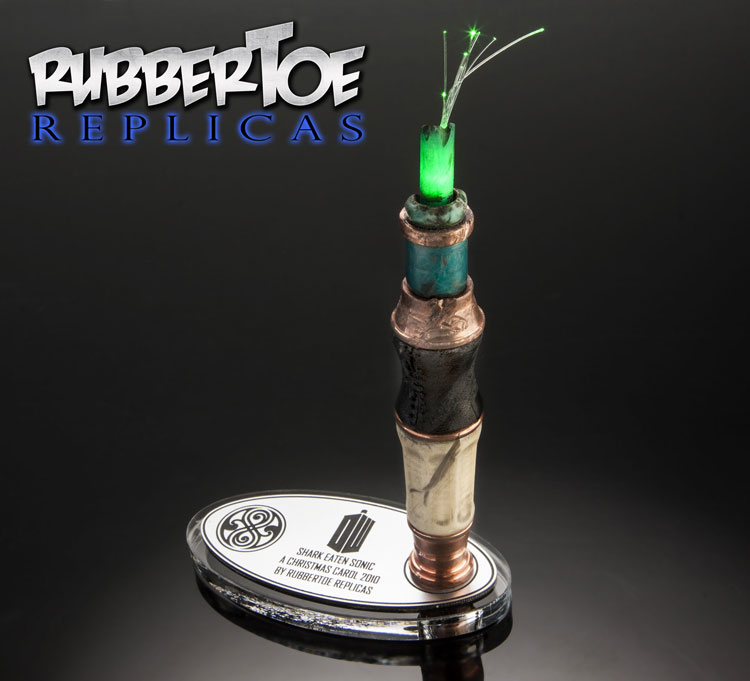 Nick had lots of fun making the original prop for the episode (he got to attack it with a dremel, a grinder, and even an axe!), and now we can offer you a chance to add this memorable sonic to your collection.
We are not claiming 100% screen accuracy on this replica as it's impossible to recreate exactly the damage sustained on the original. However rest assured we will try to duplicate the damage as close as possible to the original.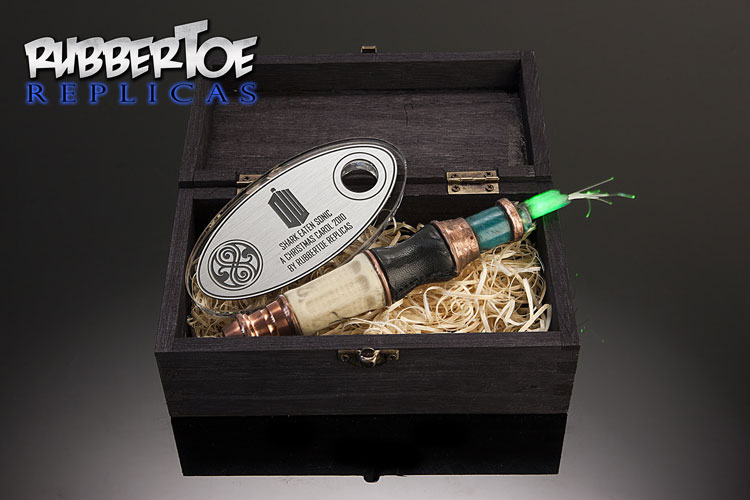 The sonic features a working green LED and fibre optics. The optics are removable as these never made it to screen. There is no sound on the sonic.
The Shark Eaten Sonic comes with a signed edition display base and its own unique wooden presentation box.