Robert Harrop Gold Cyberman Bust Edge Sculpture
50th Anniversary of the Cybermen
Available to order from www.robertharrop.com
The Cybermen first appeared in 'The Tenth Planet', an episode first aired on the BBC on 8th October, 1966. The episode is also notable for being the First Doctor, William Hartnell's, final episode and the first time we would see the Doctor regenerate.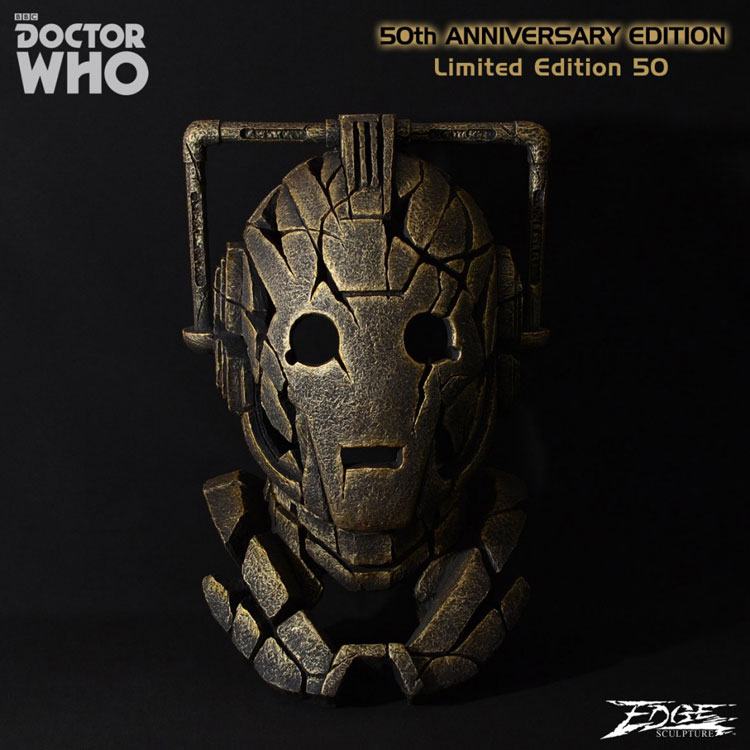 Just like the Doctor, the Cybermen have had many incarnations and this intimidating piece from Edge Sculpture has been created in a special Gold patina to celebrate those 50 chilling years of hiding behind the sofa.
A Limited Edition of Only 50 Pieces, each sculpture will be individually numbered with a Certificate of Authenticity and signed by sculptor and Creative Director Matt Buckley.