Mandip Gill Time Meddlers Charity Signing
Signed items are available to order now at www.timemeddlers.co.uk.
The Time Meddlers will be joined by Mandip Gill (Yaz, 2018-present) for a signing.
Due to social distancing restrictions, this event will take place in the form of a pre-sale, in which fans have the opportunity to purchase signed, personalised prints & action figure sets which will be delivered globally once the pre-order window closes.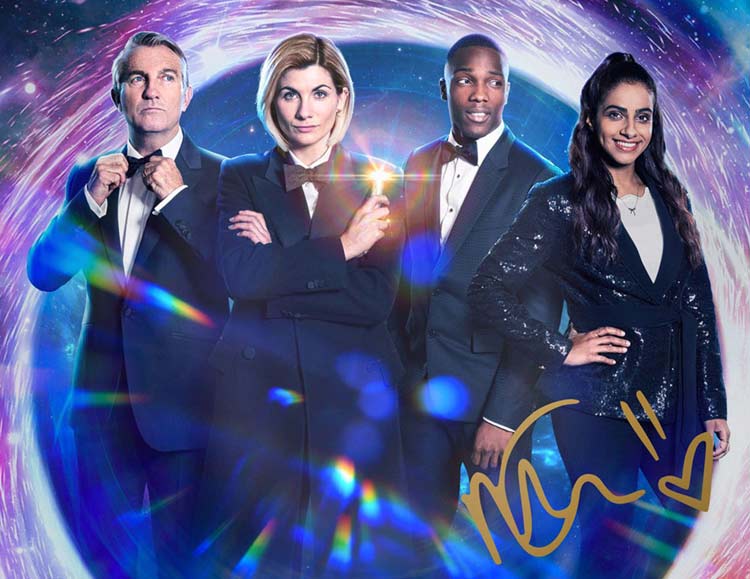 Mandip has very generously decided to donate 100% of her proceeds from this signing to The Alicia Boparai Foundation; a charity set up to raise funds to help children & young people affected by life limiting illnesses.

You can choose to upgrade your signed items to include your name as a dedication alongside Mandip's signature.The Time Meddlers are also offering a mounting & framing service, so signed photograph(s) will arrive ready to be displayed at home! Signed & personalised items are available while stocks last until 23:59 on September 4.