Figurine Collection Magazine Companion Set #13
Available to order from www.forbiddenplanet.com
This companion box-set in our fantastic Doctor Who Figurines Collection unites the Ffith Doctor with some momorable companies – Tegan, Nyssa and Adric.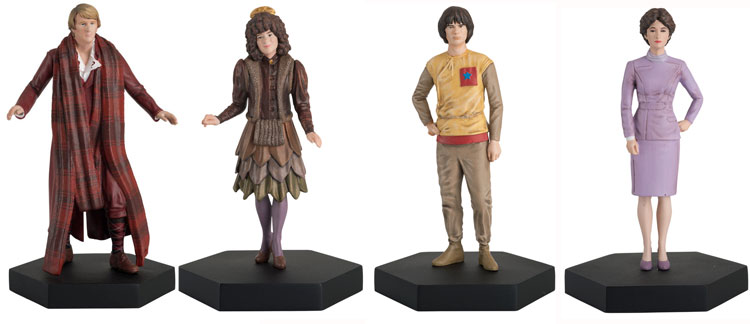 After his near-death at the Master's hands, the Doctor regenerated into his fifth incarnation (played by Peter Davison) – honourable, honest, and reserved, clad in cricketing gear with a stick of celery garnishing his lapel. The Fifth Doctor was often indecisive and panicky, but held perhaps the strongest moral fibre of any incarnation.
The Fifth Doctor was accompanied by many companions; Australian air stewardess Tegan was a pessimistic voice of reason, while Nyssa was a gentle and trusting scientist who lost her father to the Master's machinations. Adric, a proud boy genius, often clashed with others in the TARDIS, but ultimately gave his life to save Earth from the Cybermen.