Figurine Collection Magazine Tardis Console #6 13th Doctor

Available to order in the UK from www.shop.eaglemoss.com

Also available to order in the UK from www.forbiddenplanet.com

Available in the USA from www.entertainmentearth.com and www.shop.eaglemoss.com/us
The Thirteenth Doctor, portrayed by Jodie Whittaker, took on adventures in an all-new look TARDIS. The Thirteenth Doctor Tardis Console model is the next Special Edition in our Doctor Who Figurine Collection!
After centuries left stranded on the planet Desolation as the "Ghost Monument", the Thirteenth Doctor's TARDIS interior had developed an all-new look, with a warm, orange colour scheme. Giant glowing crystals extended from every corner of the control room, with a steampunk console built around a central crystalline spire.
This new console featured many vital mechanisms, such as a holographic display screen, a tiny replica TARDIS, and a pedal-operated biscuit dispenser!
Product Features:
The console measure approx 12 cm tall
Material: Metallic Resin, carefully produced in 1:21 scale
Hand-painted for incredible detail
Great gift for Doctor Who fans
The Tardis Console Model comes complete with a magazine detailing this console's place in history, its functionality and use in the adventures.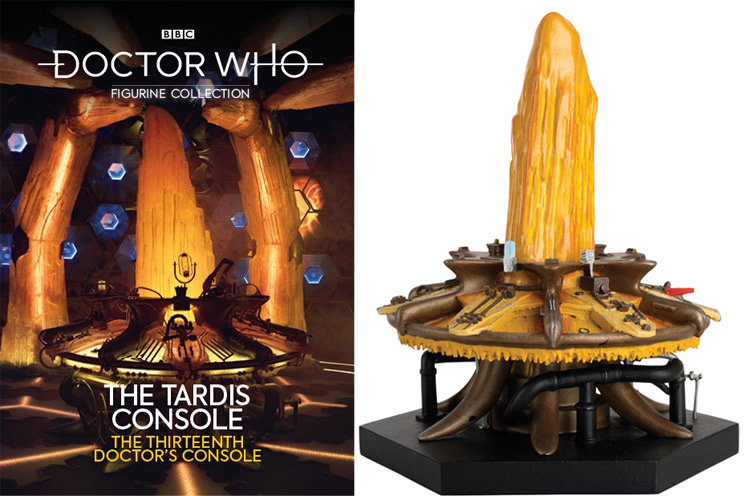 Please note if you have a pricing issue with this item please take it up with the relevant retailer.