Doctor Who The Lost Stories 3.04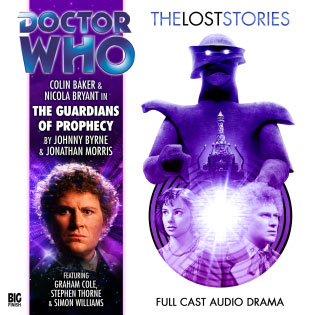 3.04 Doctor Who: The Guardians of Prophecy. Released May 2012
The TARDIS materialises on Serenity, the last surviving world of the Traken Union. Peri expects a good place for a holiday – not tomb raiders, a labyrinth filled with terrifying monsters and a trap-laden necropolis.
For Serenity's gentle name belies its history as the home planet of the Melkur, soldiers created to serve a long dead dark force, the embodiment of evil itself.
Starring Colin Baker and Nicola Bryant.
To Buy or Download This CD or to see full details on this and other Audio CD's and books go to the Big Finish Website Here