Doctor Who 13th Doctor Ltd Edition Barbie® doll

Available to order while stocks last in the UK from www.forbiddenplanet.com

Also available to order from www.amazon.co.uk

Available to order from www.boxlunch.com

Available to order while stocks last in the USA from www.hottopic.com
BBC Studios and Mattel have partnered to release the first ever Doctor Who Limited Edition Barbie® doll. It has been created in celebration of the new series of Doctor Who, starring Jodie Whittaker, which premiered on BBC One on Sunday 7th October at 6.45pm.
David Wilson Nunn, Creative Director, BBC Studios says "This year, we're introducing an allnew look for Doctor Who. New monsters, new stories, new characters and of course a new Doctor in Jodie Whittaker, the first woman to play the role.
Given Barbie's celebration of women who have made history, as well as iconic characters from some of the best loved movies and shows, we felt it was a great opportunity to work with Mattel to create a doll based on the Thirteenth Doctor.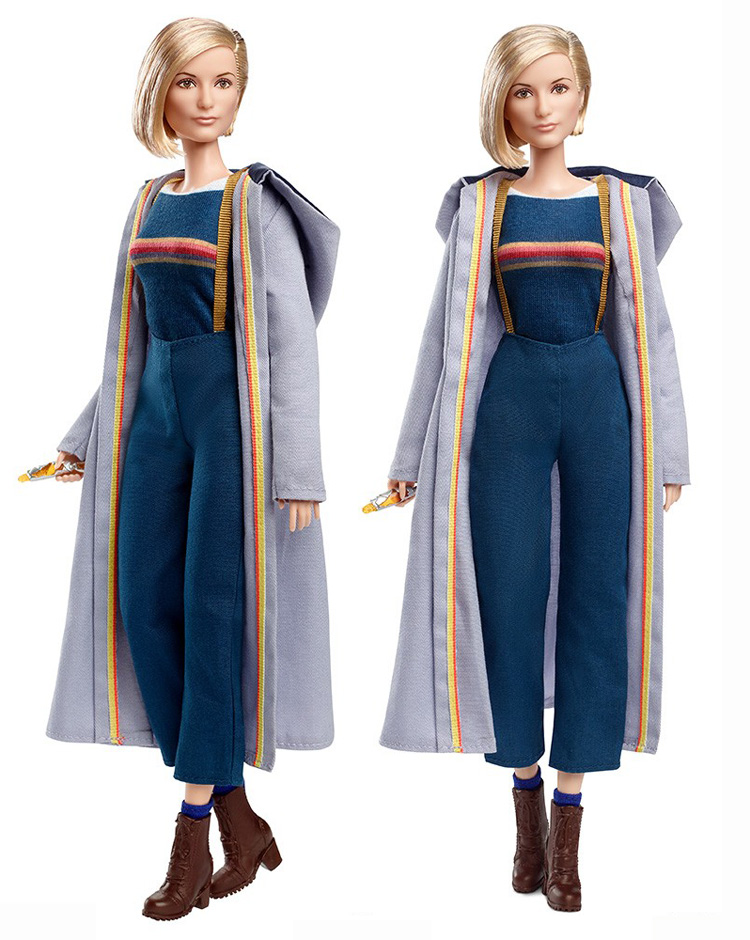 The Doctor Who Barbie doll offers fans and collectors a new way to celebrate the adventures of this iconic character."
Exploring the universe, the Doctor Who Barbie® wears a rainbow-striped t-shirt, paired with cropped trousers and a trench coat. Additional, true-to-character details include Doctor Who signature braces and lace-up boots. With sonic screwdriver in hand, this collectable Barbie® doll is fully posable and sculpted to the likeness of her onscreen character.