Doctor Who I Am The Doctor! Mug
Available to order from www.forbiddenplanet.com
Paul McGann is the Doctor!
Forbidden Planet celebrates 25 years of the TV Movie with an incredible collection of t-shirts and giftware dedicated to this one-off special.
Also available to order are designs for the Eric Roberts incarnation of the Master, and the character's legendary "I Always Dress For The Occasion" quote.
Doctor Who: The Anniversary Collection celebrates milestone landmarks in the series almost 60 year history.
Strictly limited to 200 units.
Please note: Due to licensing restrictions this design is not available to ship to the USA.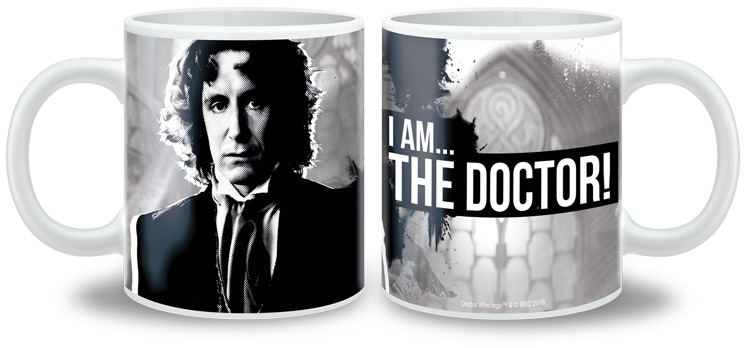 Also available to order from www.forbiddenplanet.com are designs for the Eric Roberts incarnation of the Master, and the character's legendary "I Always Dress For The Occasion" quote… and next in the Anniversary Collection will be… A Master? Coming Halloween…