Doctor Who Figurine Collection First-Fourth Doctors Boxset
Available to order from www.shop.eaglemoss.com
Calling all Doctor Who fanatics, this fantastic Doctor Who Figurine Set is a masterpiece, featuring some of the classic Doctors from years gone by from the first few series' of 1963 – 1981, proudly presented by the Doctor Who Figurine Collection.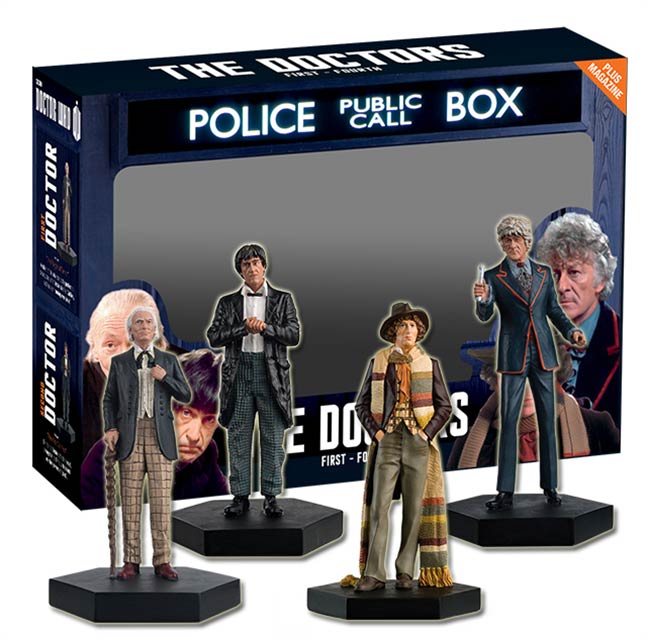 Contained in a Tardis inspired box, this figurine set includes the First Doctor, played by William Hartnell, the Second Doctor, played by Patrick Troughton, the Third Doctor, played by Jon Pertwee, and the Fourth Doctor, played by Tom Baker.
Standing at approximately 9 cm, all of the Doctor Who figurines have been cast in specially formulated metallic resin and hand-painted, recreating these incredible characters in miniature to the most exquisite detail.
Accompanied by a 52-page magazine exploring each of the wildly different Doctor's journeys, and a behind the scenes look at the making of the Doctor Who universe.
---
Also Available…
Doctors Five – Eight + War Doctor Box Set
Evolution of the Cyberman Set 1
Evolution of the Cyberman Set 2