B&M 2021 History of the Daleks #5 Figure Set
Character Options is delighted to announce its first new wave of Doctor Who action figure sets for 2021 with four new lines scheduled to arrive in B and M stores across the country in Mid-August.
This exciting launch will introduce two more action figure trios plus two additional special collectors' packs for Dalek Fans. Each and every set of this detailed series will include highly detailed 5.5 inch scale figures featuring multiple points of articulation and come presented in the 'heritage' Doctor Who packaging with specially created insert artwork.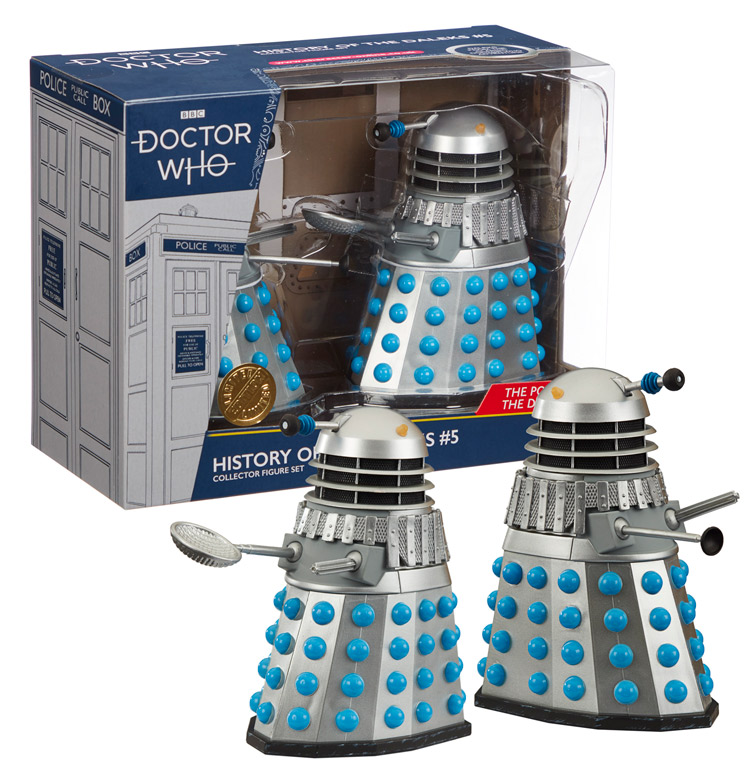 The Doctor Who Daleks' Collector Sets have their very own fan base and to mix things up a little the next two sets are slightly out of order to give a more varied on shelf presence. So first up is Set #5 The Power of the Daleks Set, comprising of two highly detailed Daleks – The Silver Drone Dalek and Drone with Mutant Scoop Dalek.