Classic Stills Doctor Who Fine Art Collection
Classic Stills Announces Launch of First Ever Doctor Who Fine Art Collection
The collection features 20 iconic images from the BBC show, including favorite moments chosen by Doctor Who fans

Available to order in the UK from www.classicstills.co.uk.

Available to order in the USA/Canada from www.classicstills.com
LOS ANGELES, CA, December 26, 2018: Classic Stills, a Los Angeles and London-based publisher of rare and iconic photographs, in collaboration with BBC Studios – Americas, has launched a limited-edition collection of images from the BBC show, Doctor Who. This is the first time in its 55-year history that archive photography from the show is available to buy as gallery-quality fine art prints.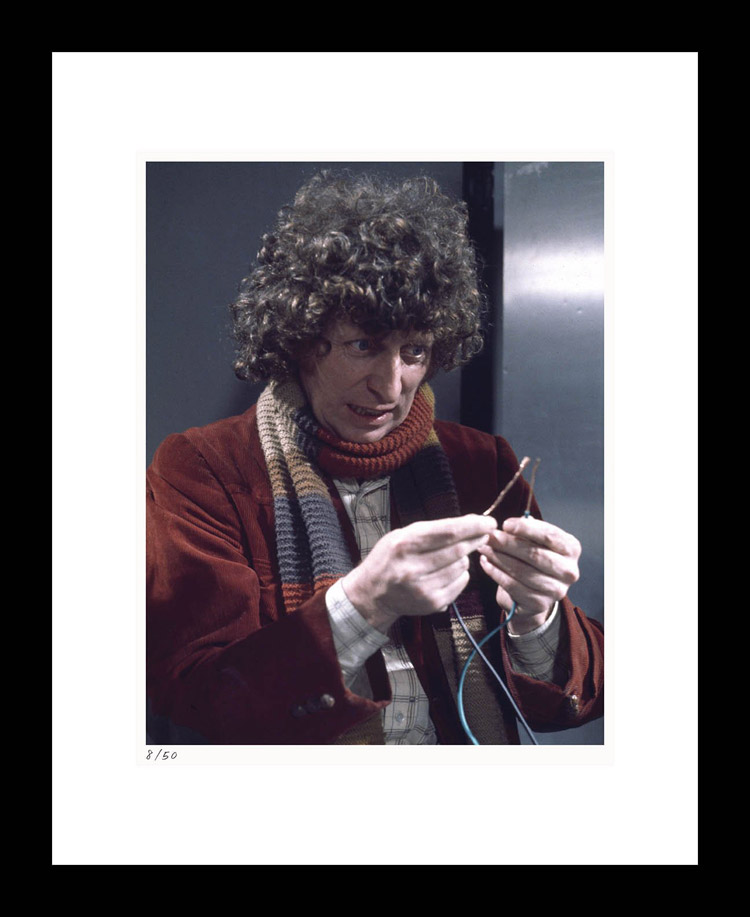 The collection includes images from the BBC Photo Archive that have been rescanned in 'ultra-high definition' from the original negatives for the first time. These include photographs from the very first season aired in 1963, and iconic moments such as the Cybermen walking outside St. Paul's Cathedral, London taken in 1968.
"Releasing the first collection of Doctor Who fine art prints is a historic moment for fans, and for the BBC," said CEO Rene Freling. "Some of the iconic photographs have been re-scanned to show a level of detail never seen before, making this a genuine visual feast for everyone who loves Doctor Who."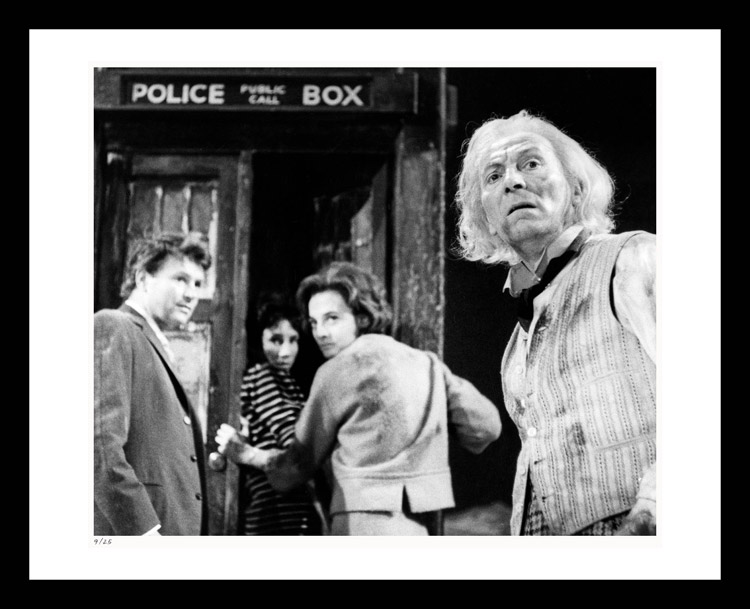 The 20 images available feature all 13 Doctors, from William Hartnell through to Jodie Whittaker, and include on-set photography, rare behind-the-scenes moments and publicity stills.
The collection was curated in part by Doctor Who fans who entered a competition to nominate which iconic scene or moment they would most like to hang on their wall.
The scene most requested by fans was from Series 2, Episode 13: 'Doomsday', where the Tenth Doctor, David Tennant, says goodbye to Rose Tyler, played by Billie Piper, on Bad Wolf Bay. Tom Baker's scene where he asks, "Do I have the right?" as he considers destroying the Daleks, was also heavily nominated.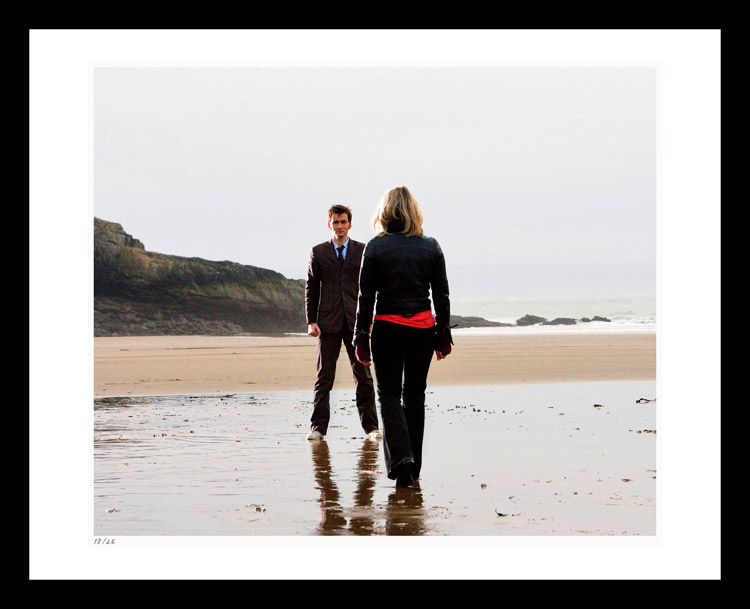 125 individually-numbered prints of each photo are available, with each sold hand-framed and presented with a Certificate of Authenticity. Prices start from $149 / £125.
All Classic Stills images are developed using the chromogenic print (C-print) process and are printed on archival-quality photo paper. Every print is framed meticulously by hand, includes acid-free matting and hinging, and is protected by UV acrylic to prevent fading.
The Doctor Who collection will be available for purchase in the US, Canada, UK and Ireland. For more information, visit www.classicstills.com or www.classicstills.co.uk..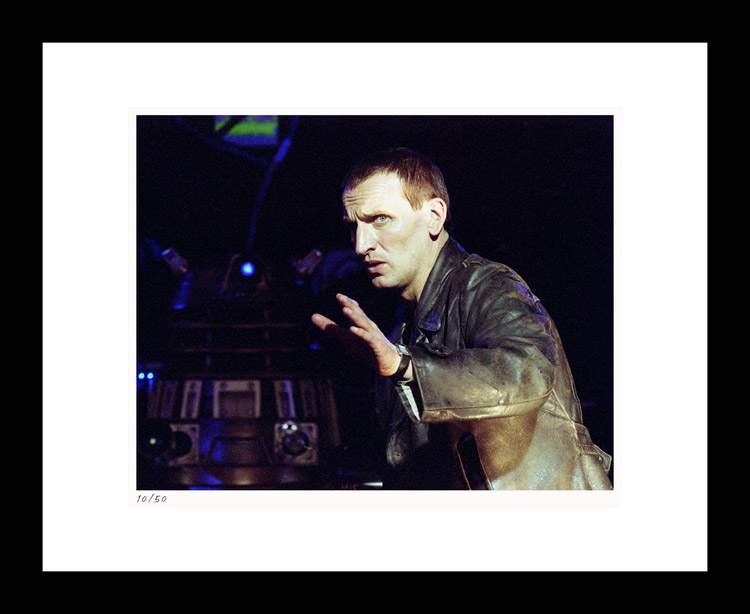 About Classic Stills
With headquarters in Los Angeles, Classic Stills is a bespoke publisher of rare and iconic photographs. Working with partners in the entertainment industry, our mission is to offer fans of pop culture the chance to own unique and desirable photographic fine art. Current collections include Black Panther, Game of Thrones, Jurassic Park and The Big Lebowski, with all images sourced from the vaults of our partners. For more information, visit www.classicstills.com or www.classicstills.co.uk.
About BBC Studios
BBC Studios, a global content company with British creativity at its heart, is a commercial subsidiary of the BBC. Formed in April 2018 by the merger of BBC Worldwide and BBC Studios, it spans content financing, development, production, sales, branded services, and ancillaries. BBC Studios' award-winning British programs are internationally recognized across a broad range of genres and specialties. It has offices in 22 markets globally, including six production bases in the UK, and a further seven wholly-owned and production partnerships internationally. The company, which makes over 2,500 hours of content a year, is a champion for British creativity around the world and a committed partner for the UK's independent sector.
In the Americas, BBC Studios' production unit in Los Angeles is responsible for ratings juggernaut Dancing with the Stars, critically-acclaimed The Night Of, and award-winning Life Below Zero, while local productions Dancing Brasil and Bake Off Brasil are breakout hits made in Brazil. The company manages joint venture relationships with AMC Networks for flagship channel BBC AMERICA (U.S.) – home of global brands Planet Earth II, Blue Planet II, Doctor Who, and Top Gear – and with ITV for SVoD service BritBox (U.S./Canada), as well as strategic partnerships in Canada with Blue Ant Media for BBC Earth Channel, Corus for BBC Canada, and Knowledge Network for BBC Kids.