B&M 2023 The History of the Daleks 13 The Five Doctors
---
The History of the Daleks Set 13 The 5 Doctors Product Code 402024 In-store price £21.99
This set contains:
The first Doctor ( Richard Hurndall )
Dalek from the 5 Doctors
Please note B&M no longer sell online. You could also try the main customer service number, 0330 838 9000 and ask to be put through to your local store or try and find out its direct number.
As a last resort you can search for the lowest price at www.ebay.co.uk

---
From the 1983 episode, The Five Doctors, this set includes a detailed figure of the (Richard Hurndall) First Doctor together with the Gallifrey Death Zone Dalek. Setting the scene, the Fifth Doctor is found relaxing with his companions at the Eye of Orion but starts to fade from reality as his former incarnations are pulled from their Time streams.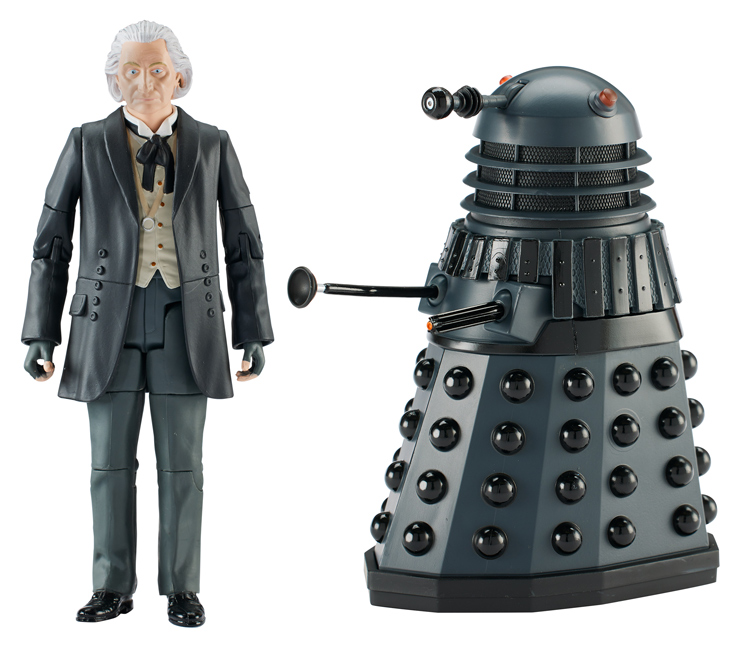 The Fourth Doctor is trapped and the First, Second and Third Doctors are drawn to the Death Zone. The storyline sees them face some of their deadliest foes, including a lone Dalek. Behind the scenes, the original Dalek prop received some significant visual modifications including large grey disc-style dome lights. Further modifications include a 'lifted' neck bin and a new grey and black paint scheme.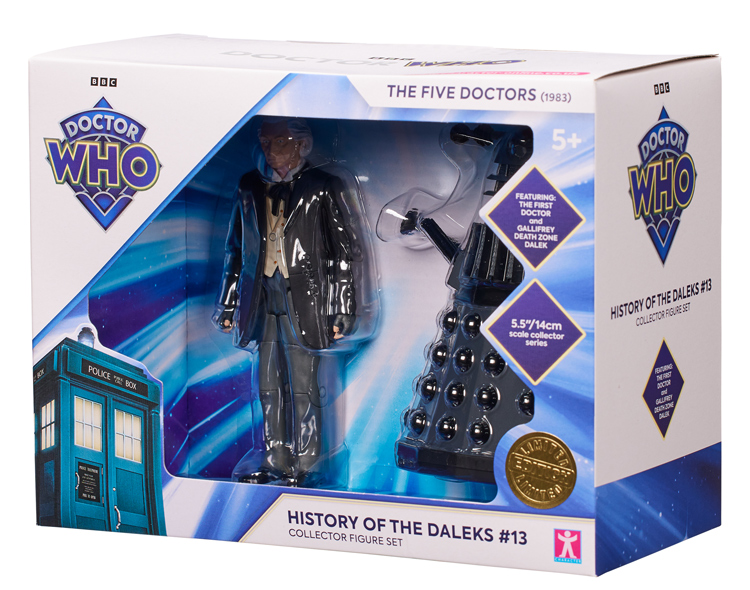 These new sets will be available in coming weeks at local B&M Stores and with and SRP of £34.99 for the TARDIS sets and £24.99 for the Dalek Sets. (prices may differ in store)