B&M 2020 UNIT 1975 Terror of The Zygons Set
B&M 2020 UNIT 1975 Terror of The Zygons Set product code 362541

This item will be available to order shortly from www.amazon.com #ad and other selected retailers.


Alternatively you can search for this item on www.ebay.co.uk

Available to order from www.sanity.com.au and other selected retailers.
For many collectors, the arrival of the1971 U.N.I.T Claws of Axos Set can't be bettered but with the addition of the 1975 U.N.I.T Terror of the Zygons Set, Character Options has added what is possibly the most anticipated and eagerly awaited variant of the Fourth Doctor to the mix; decked out in his fetching tartan scarf and Tam 'O' Shanter hat.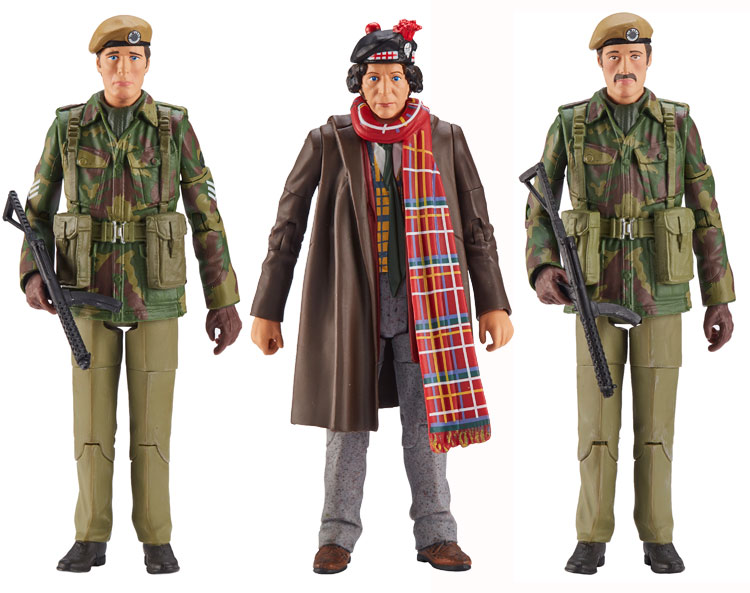 The set is completed by the addition of Sergeant John Benton, this time in camouflage fatigues and an additional U.N.I.T trooper, both with Sterling SMG machine guns as seen in the timeless 1975 story battling the shape shifting Zygons.