B&M 2020 History of the Daleks Set #1
B&M 2020 History of the Daleks Set #1 product code 357878 (Set 1 and 2 have the same code)
At the time of writing you can no longer speak to stores directly to check stock. You can however scan in the bar code below on the B&M app, This may help in some cases but my not be 100% accurate as to the exact situation on the shop floor.


Available to order in the USA from www.amazon.com #ad

Available to order shortly from www.sanity.com.au
---

---
This Daleks Collector Set features the Daleks as seen onscreen in the second serial of the first ever season of Doctor Who entitled 'The Daleks'. These very first Daleks stood a little over four feet tall and when seen in the early days of black and white television were utterly alien in look. They all looked virtually identical in their livery of silver, mid grey and blue hemispheres.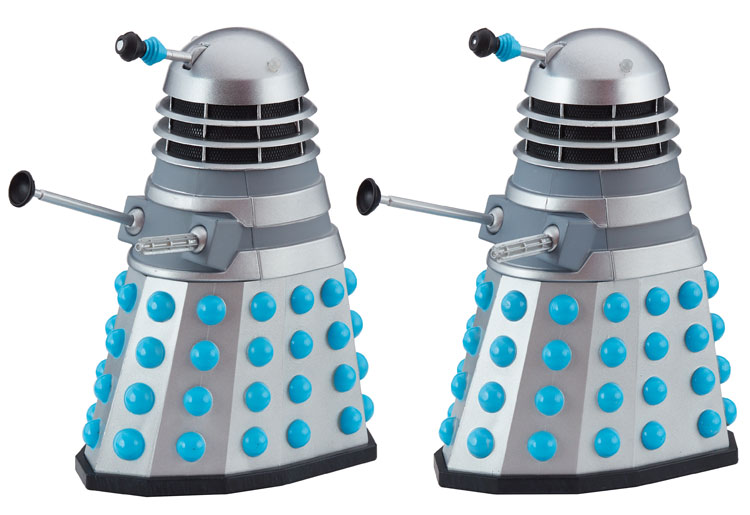 The original eyestalks had special lens apertures designed to become larger or smaller like the pupil of an eye and the guns were straight metal rails with inset plastic octagons. To identify each prop the casings had parallel black lines etched on numbering them 1 to 4. This have been replicated as accurately as possible and come beautifully presented in Heritage Doctor Who brand packaging with specially created inserts.