B&M 2020 Friends of The Thirteenth Doctor
B&M 2020 Friends of The Thirteenth Doctor product code 362540

This item will be available to order shortly from www.amazon.com #ad and other selected retailers.


Alternatively you can search for this item on www.ebay.co.uk

Available to order from www.sanity.com.au and other selected retailers.
This all new Friends of the Thirteenth Doctor set includes updated figures of companions Yasmin (Yaz) Khan, Graham O'Brien and his adoptive grandson Ryan Sinclair. The companions all feature in a brand new set of outfits inspired by their on screen adventures.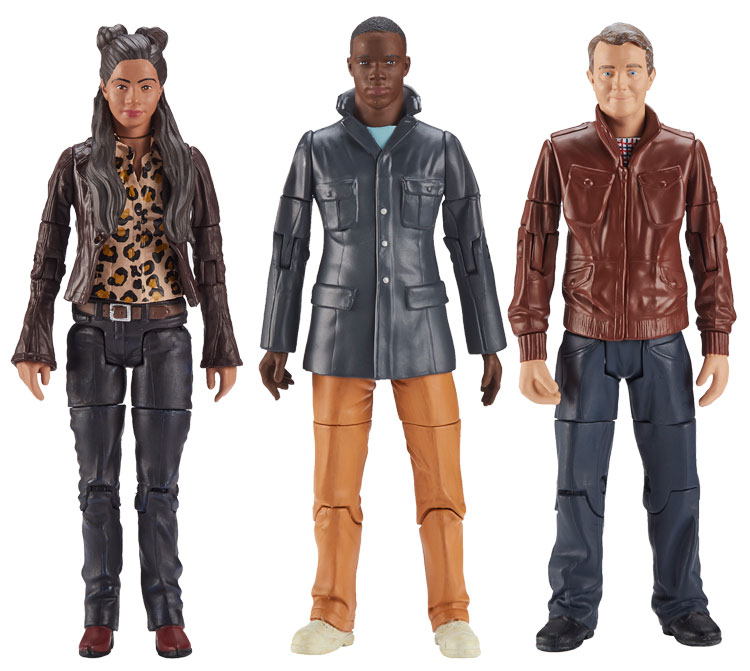 All figures are 5.5 inch scale, again have various points of articulation and are beautifully presented in Heritage Doctor Who brand packaging. A must have for all Doctor Who fans and collectors.