B&M 2020 Friends and Foes of the Thirteenth Doctor Set
B&M 2020 Friends and Foes of the Thirteenth Doctor Set product code 357874
At the time of writing you can no longer speak to stores directly to check stock. You can however scan in the bar code below on the B&M app, This may help in some cases but my not be 100% accurate as to the exact situation on the shop floor.

Available to order in the USA from www.amazon.com #ad

Available to order shortly from www.sanity.com.au
---

---
The perfect accompanyment to the Thirteenth Doctor set released earlier this year, comes the Friends and Foes of the Thirteenth Doctor set.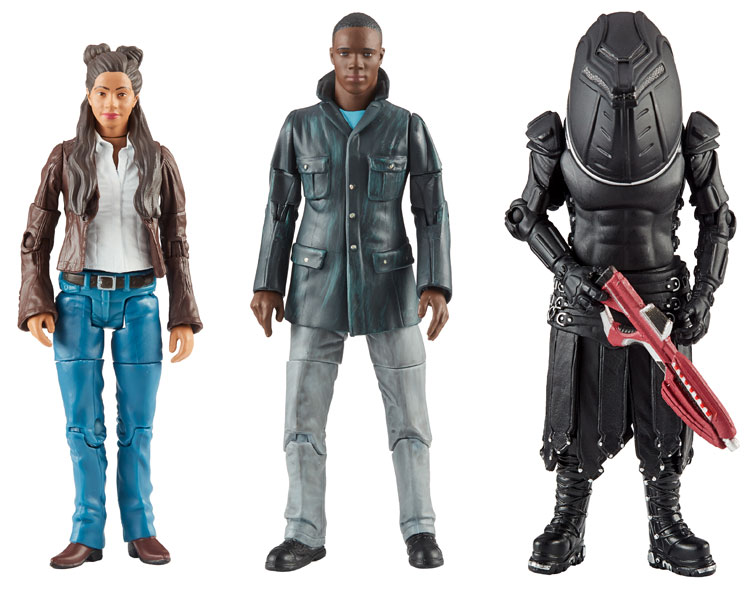 This Includes a fantastic figure of companions Yasmin (Yaz) Khan as seen in 'Arachnids in the UK', and Graham O'Brien adoptive grandson Ryan Sinclair as seen in the story 'Rosa'. The set also features a Judoon Trooper, one of the ruthless intergalactic security enforcers seen in the story 'fugitive of the Judoon'. All figures are 5.5 inch with varying degrees of articulation.
This set comes presented in Heritage style Doctor Who branded packaging.