B&M 2020 Companions of The Third and Fourth Doctor Set
B&M 2020 Companions of The Third and Fourth Doctor Set product code 362539

This item will be available to order shortly from www.amazon.com #ad and other selected retailers.


Alternatively you can search for this item on www.ebay.co.uk

Available to order from www.sanity.com.au and other selected retailers.
All new Companions of the Third & Fourth Doctor featuring new and updated figures of Sarah and Romana 1 and 2 and spans the dates April 1974 to December 1979. This set includes Sarah Jane Smith in her outfit from 1974's 'Monster of Peladon' story, Romana 1 in her outfit from December 1978's 'The Power of Kroll' story and Romana 2 in their red outfit from the story 'The Horns of Nimon'.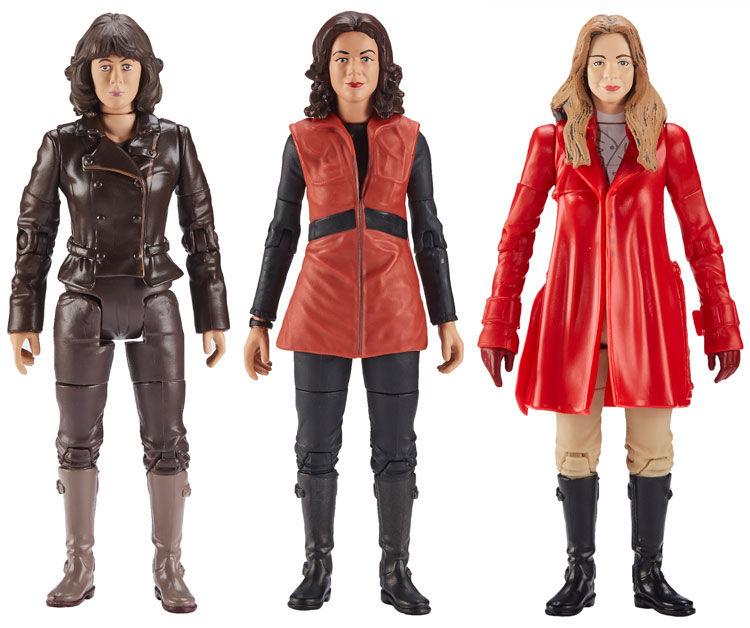 All figures are 5.5 inch scale, again have various points of articulation and are beautifully presented in Heritage Doctor Who brand packaging. A must have for all Doctor Who fans and collectors.