B&M 2020 1971 U.N.I.T Claws of Axos Set
B&M 2020 1971 U.N.I.T Claws of Axos Set product code 357875
At the time of writing you can no longer speak to stores directly to check stock. You can however scan in the bar code below on the B&M app, This may help in some cases but my not be 100% accurate as to the exact situation on the shop floor.

Available to order in the USA from www.amazon.com #ad

Available to order from www.sanity.com.au
---

---
For some collectors this ends possibly the longest awaited figure release and completes the classic Third Doctor's core U.N.I.T team of Brigadier Lethbridge Stuart, Captain Mike Yates and Sergeant John Benton. They are presented here as a set from Season 8's 1971 story 'The claws Of Axos'.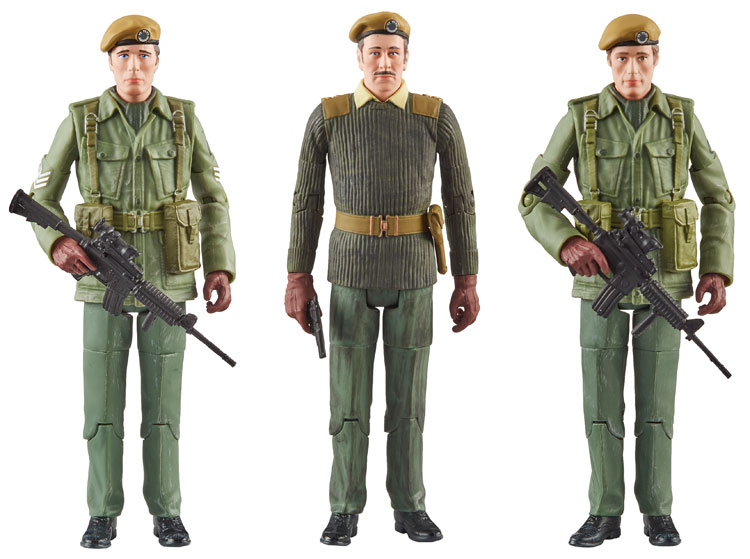 The brigadier is wearing his less formal uniform with U.N.I.T beret, whilst Benton and Yates sport their combat fatigues and webbing. All figures are 5.5 inch scale, again have various points of articulation.
Presented in Heritage Doctor Who brand packaging.