Big Chief Studios 10th Doctor Tardis 1:6 Scale

Available to order in the UK from www.bigchiefstudios.co.uk

Available to order in the USA from www.entertainmentearth.com
BIG Chief Studios are proud to announce the 10th Doctor's TARDIS, the second in the series of the Doctor Who 1:6 Scale Diorama Environments.
Piloted by the 10th Doctor, the TARDIS is an organic machine grown from a species of coral indigenous to Gallifrey, the home world of the Time Lords. It draws it's primary power from the Eye of Harmony, an exploding star in the process of becoming a black hole suspended in a permanent state of decay. With it's ability to travel in space and time, and on occasion to other dimensions, the most remarkable characteristic of the TARDIS is that its interior is much larger than it appears from the outside.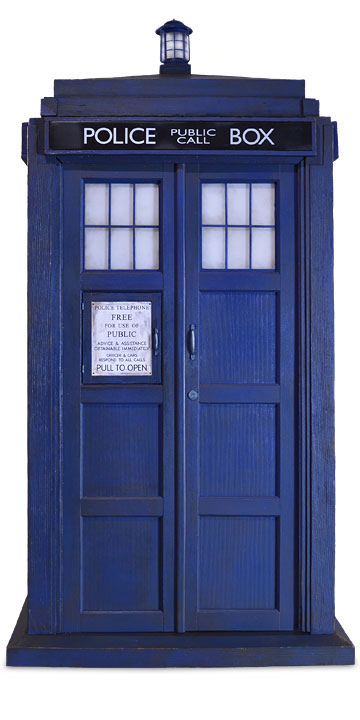 This release is the most accurate scaled reproduction of the 10th Doctor's TARDIS to date. Our artists studied all available reference and were given access to the actual shooting prop to ensure that our TARDIS is the most exact replica in every detail. Different in a number of ways from the 11th Doctor's TARDIS including narrower corner pillars, interior parquet flooring detail, shallower base and roof sections, the replica sports the weathered and aged finish of the original prop.
Produced in sturdy, heavy weight polystone, the TARDIS has an internal illumination system, a multi-function light-up lantern, an opening door and series 2 to 4 control room backdrops. The rooftop is removable to access the battery compartment.