BBV Productions P.R.O.B.E.: 9 to 5 (Audio Download)
Download available to order from www.bbvproductions.co.uk
Before PROBE Tasha's life was boring. Her influential father passed her from job to job, just to keep her out of trouble. Currently Tasha works in Digitisation with a boss she hates. Could it get any worse? Throw in an alien lifeform and a ponytailed stranger and it just might!
Produced and Narrated by Bill Baggs. Written by James Hornby. Edited by Hunter O'Connell and Genevieve Clovis. Cover design by James Hornby and Warren Lewis. Artwork by Callum and Stuart Brown. Post-production by Bill Baggs.
Runtime: 42 minutes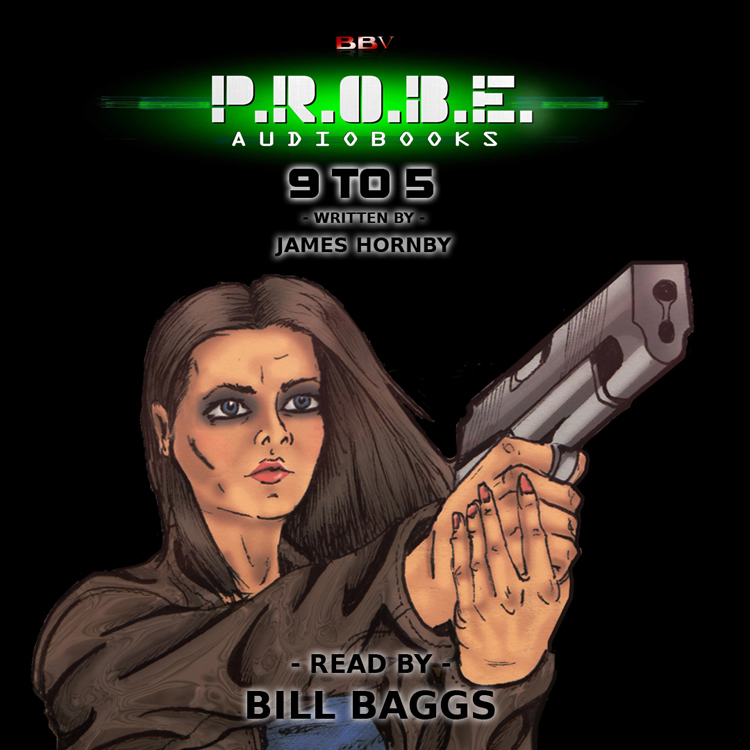 Coming soon…
The Audio Adventures in Time & Space return in P.R.O.B.E.: Audiobooks, narrated by Bill Baggs.
The series centres around the new PROBE team, led by Liz Shaw's protege Giles, as they explore the world of the paranormal. Some of these tales tell us how the members of the new PROBE team came to join the organisation. In others we see an insight into Giles' mysterious past, and encounter familiar faces from the world of Doctor Who.
BBV is committed to releasing new content monthly. Any purchases made through their website will help fund future projects.
This month also sees the release of the previously announced JNT: Uncut, the complete and unedited interview with former Doctor Who producer John Nathan Turner. This, and many more releases, are available from www.bbvproductions.co.uk