All New Doctor Who Adventures Magazine Issue 14
May Day! May Day! Spring is here and so is the new edition of Doctor Who Adventures!
SKY MANOR
The Doctor ends up playing detective in a country house high up in the clouds. The trouble is, he's being chased by an angry group of gorillas and the country house is about to come crashing out of the sky and down to earth! You'll go ape with this latest offering from Kieron Moore, Russ Leach and John Burns!
MISSY NEEDS YOU!
Missy is looking for a sidekick/slave/dogsbody! Have you got what it takes to serve the craziest Time Lord in history?

OSGOOD'S RESEARCH LAB
Unleash your inner fan with some cool Doctor badges!
UNIT ALIEN ARCHIVES
This month you get to access UNIT's archive on the one and only River Song!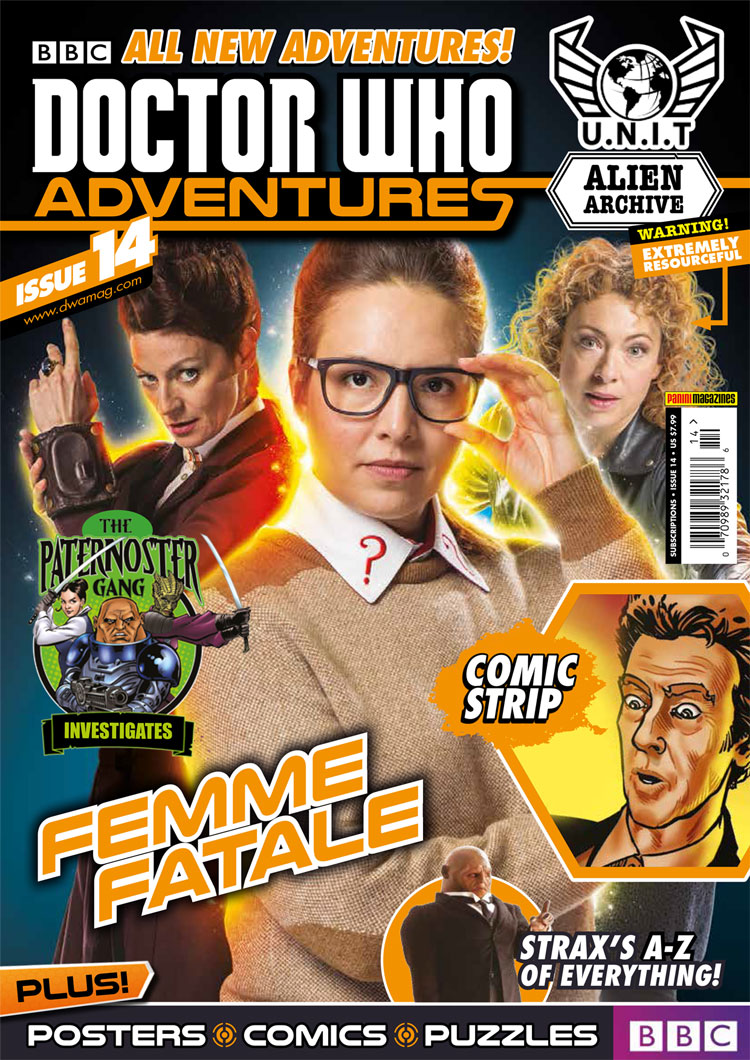 STRAX'S HOLIDAY SNAPS!
Strax has just taken a vacation on Gallifrey and he's eager to show you his latest holiday snaps!

THE PATERNOSTER GANG INVESTIGATES
The Paternoster Gang investigate the Dangerous Dilemma of the Dream Doorway, in a chilling story brought to you by Rik Hoskin!

Doctor Who Adventures #14 – Don't Miss it!
Issue 14 comes with a free make a monster kit!
On sale 28th April 2016, price £3.99