A Closer Look – Character 13th Doctor Tardis + Custom Insert
Available to order from www.forbiddenplanet.com
Also available to order from www.character-online.com and www.amazon.co.uk
---
Here at last…
Regular visitors and forum users will know that some time ago an image of a prototype 13th Doctor Tardis was "doing the rounds".
Sadly things don't always work out as intended and here we have the next best thing, a 13th Doctor Tardis, adapted from previously released models, and presented in the now universal "Classic" style guide packaging.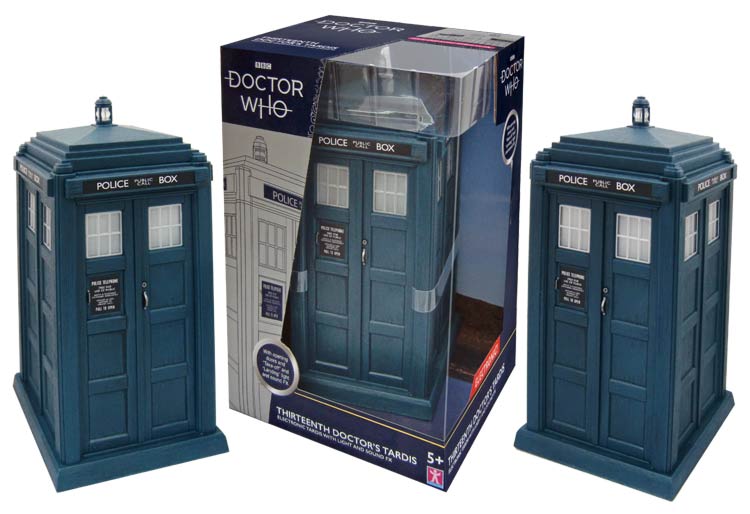 Unlike the more recent budget Tardis sets from B&M this one features the welcome return of 'take off' and 'landing' light plus Sound effects.
The Tardis has a new roof profile and lamp to match the current version as well as the "reverse" door sign.
It all looks the part although they have not been able to add the ribbed windows and the top and bottom notches on the corners posts, presumably as that would have effected the possibility of any future Classic Tardis sets.
One of the other things that is missing of course is the background, but its fairly easy to do your own. We have images below which may help.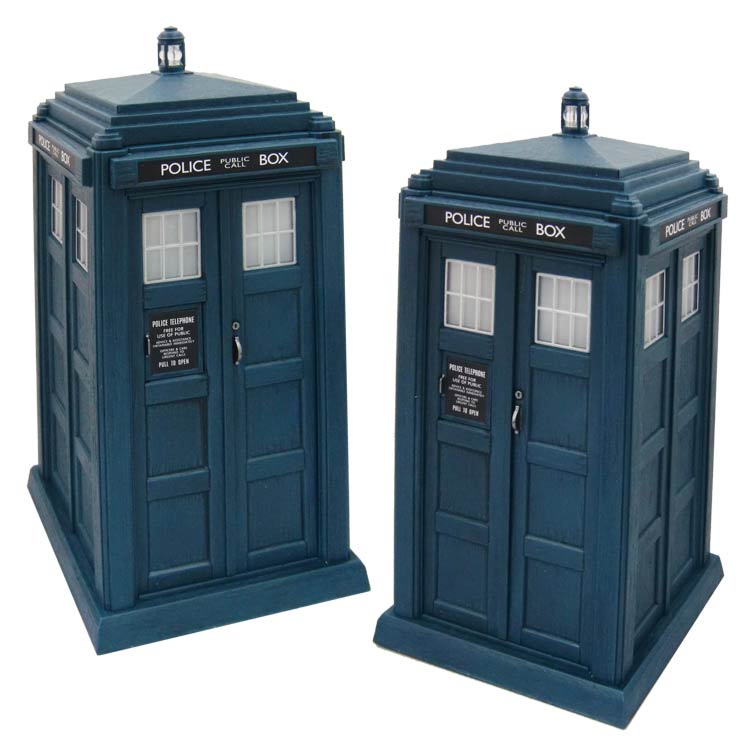 All in all its just good to see Doctor Who products back on the shelves although for the moment at least this seems restricted to just a few specialist stores and on-line retailers.
As far as we know there are still some B&M Dalek sets and a Tardis set due at some stage in February and more 3 figures sets including a 13th Doctor set with Yaz and Ryan later in the year.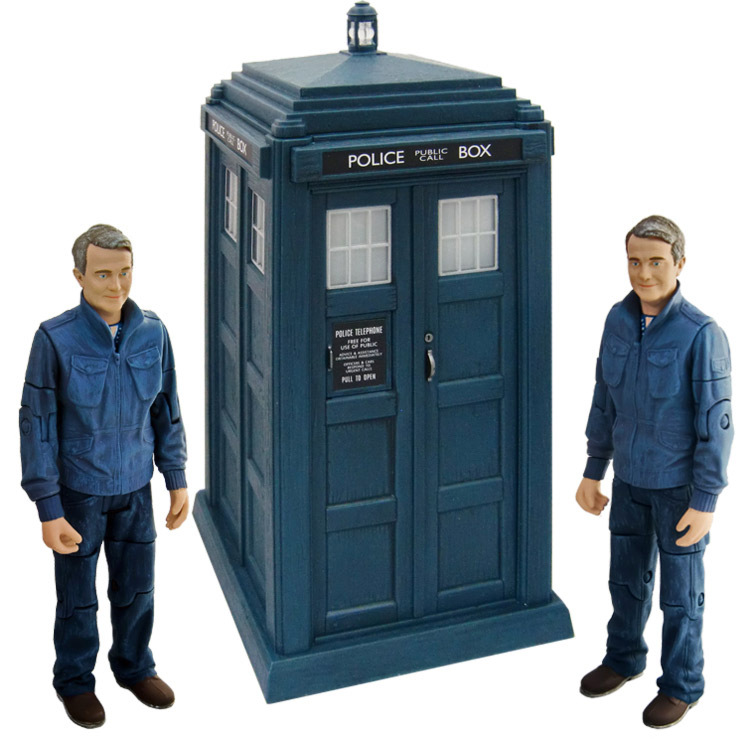 ---
Custom Background inserts
Right click and "save image"
These are designed to print out on A4 paper exactly as they are with no adjustment.
Print out on High quality photographic paper or standard paper and stick to thin card.
Score between the solid lines before cutting to give a neat fold, then cut out to remove the white boarders
If in doubt please print a low quality draft. The distance between the two solid lines should be 75mm and the height 150mm. This should fit exactly but if you find it to fiddly you could trim the top/bottom as required.
This first image is intended to just tuck behind the doors but may give and uneven look to the windows from the outside.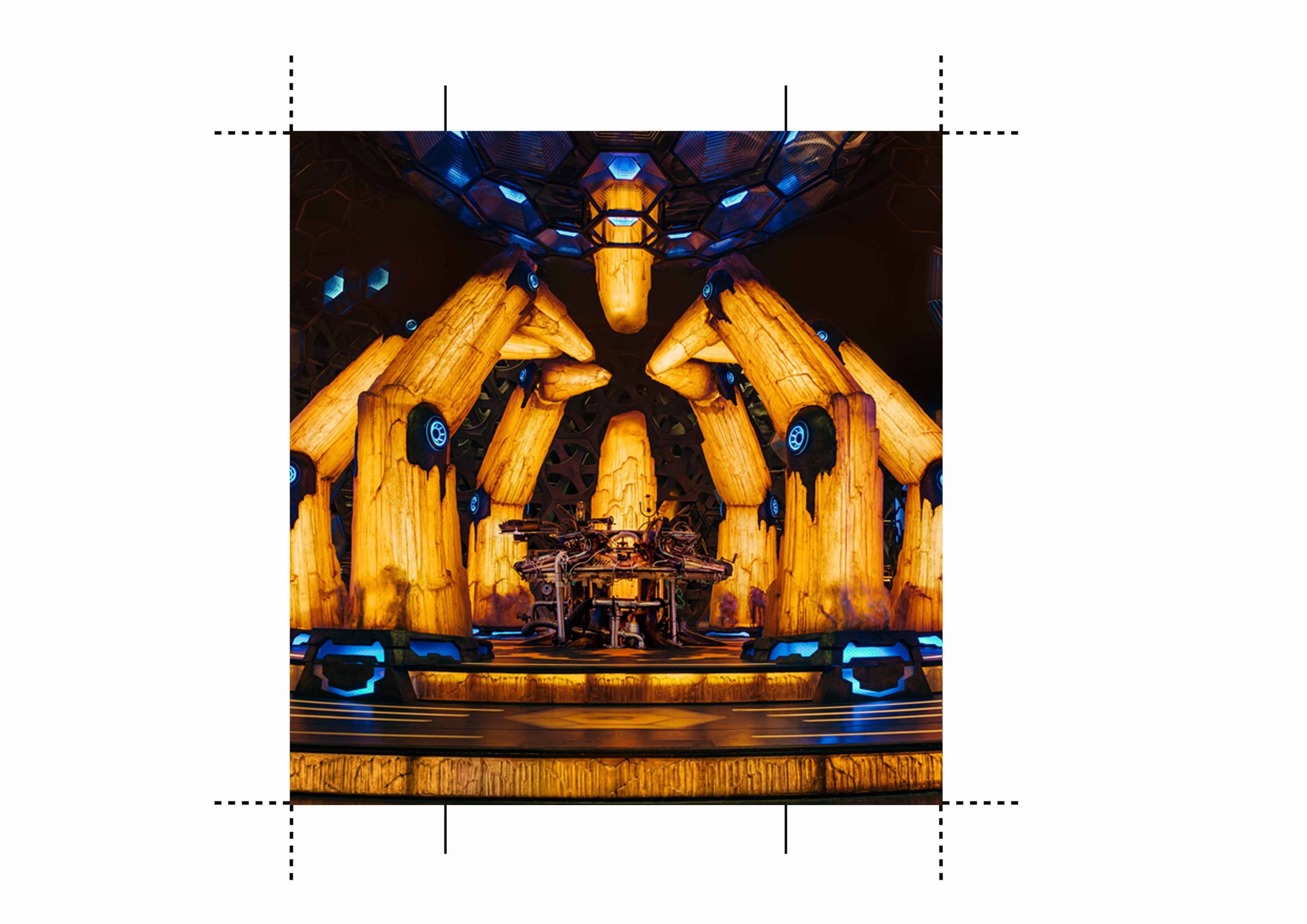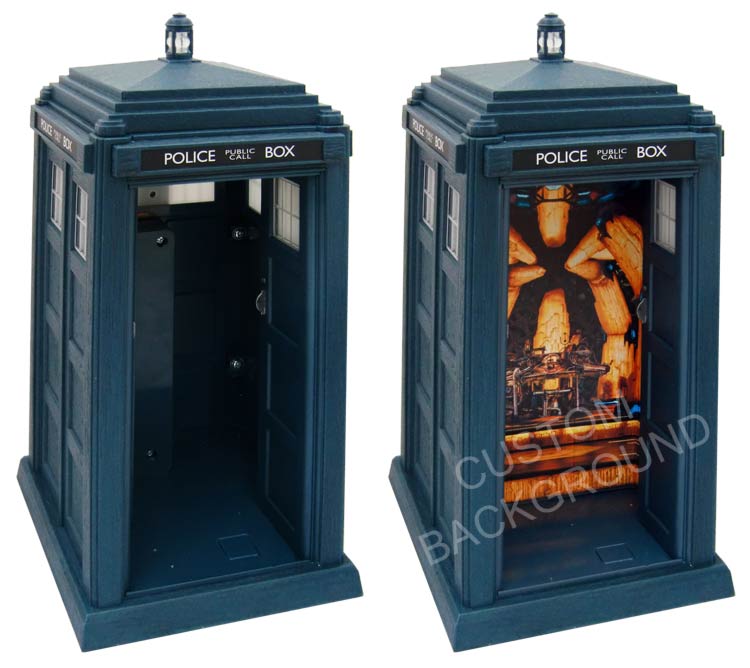 This second image ( Again Right click and "save image" ) has the sides oversized to custom fit. When measuring remember to allow for the battery compartment. The hight is the same as the image above.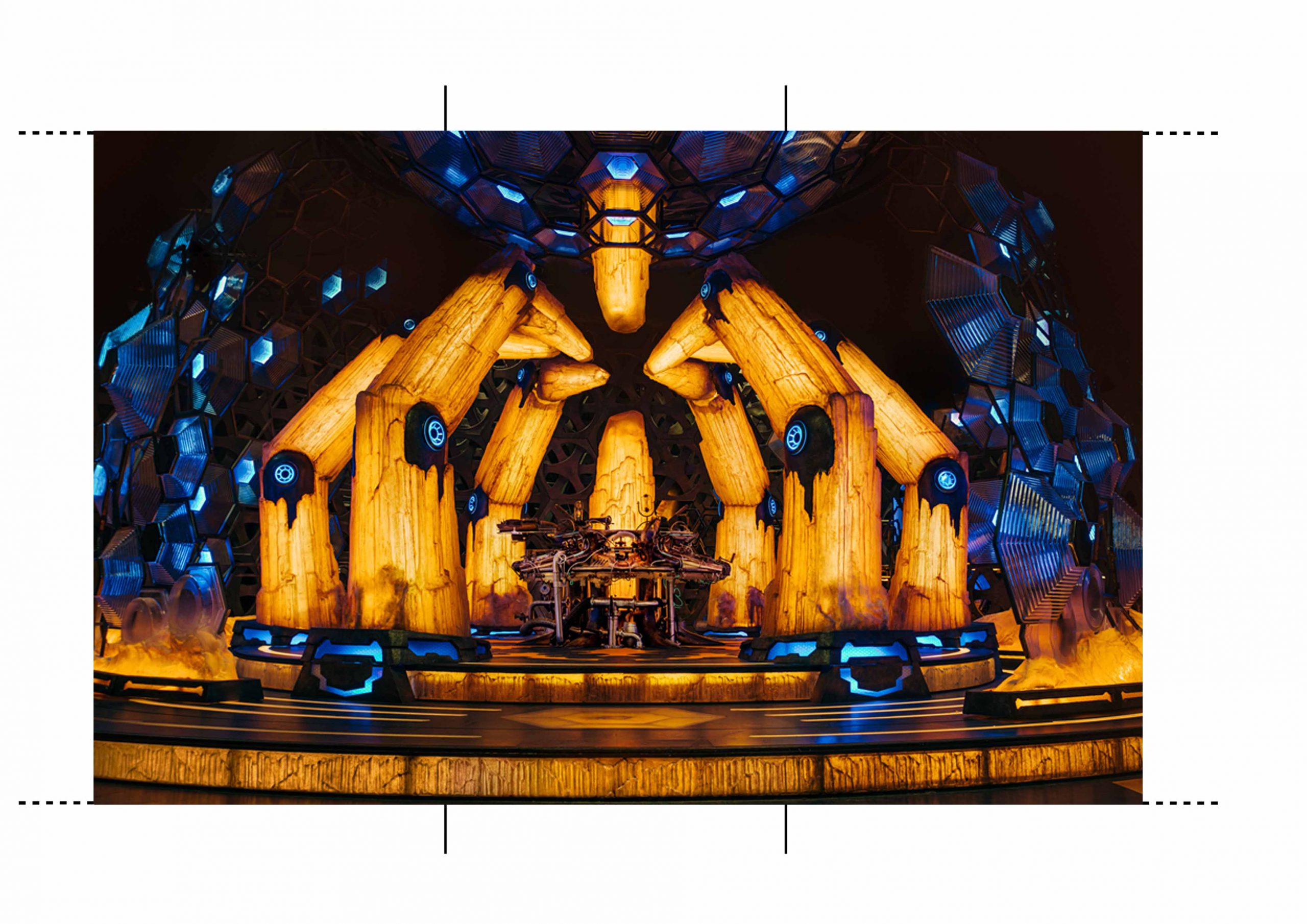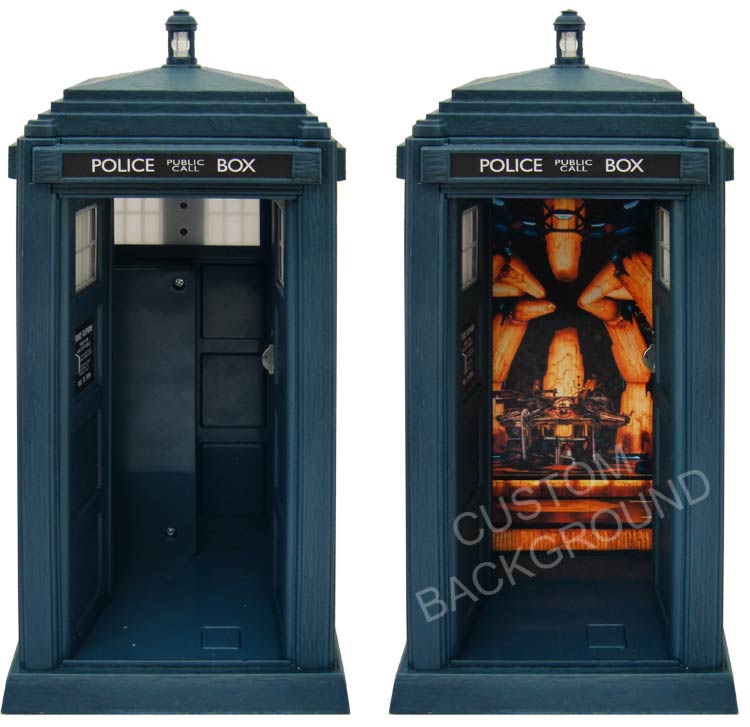 If the above doesn't work for you then the full image is below for you to customize your own.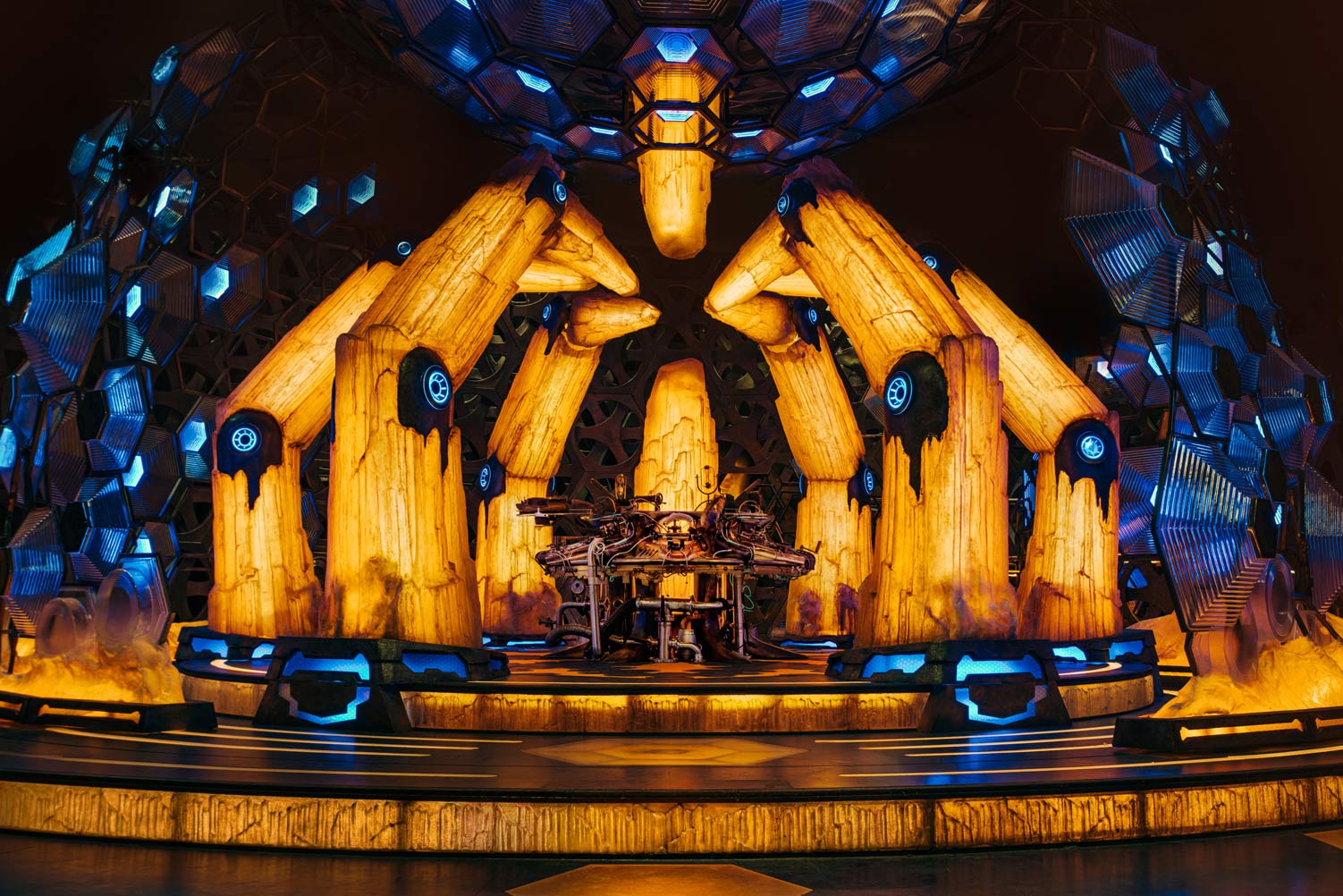 Tardis Interior image copyright BBC studios personal use only.