5.5″ B&M 2019 4th Doctor & TARDIS Set
Product code 337412
Please contact www.bmstores.co.uk if you require more information. Click Here to find your nearest B&M store. Please check stock levels before traveling.
---
This Interim set Regenerated 4th Doctor in 3rd doctors outfit with the 4th Doctor head from the 'time capsule' set but with new revised decoration.
Exclusive to B&M this second Tardis set features the Regenerated 4th Doctor from Robot and a 4th Doctor's Tardis.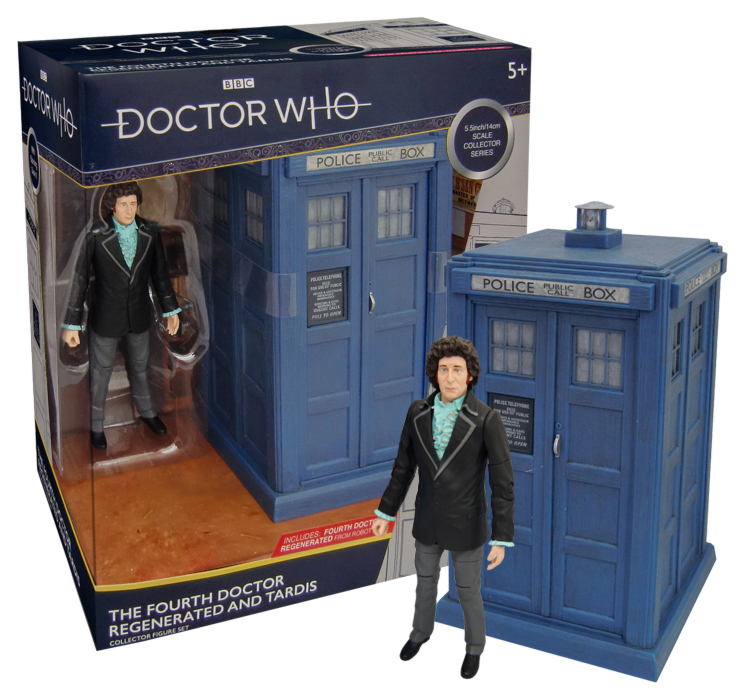 This comes in the new "Classic" style guide packaging now used on most new pre-13th Doctor items.
There is a printed background card in the box of the Unit lab with a bookcase and wall with various 3rd / 4th doctor related items pinned to a board, The floor is even a different colour where the Tardis stands.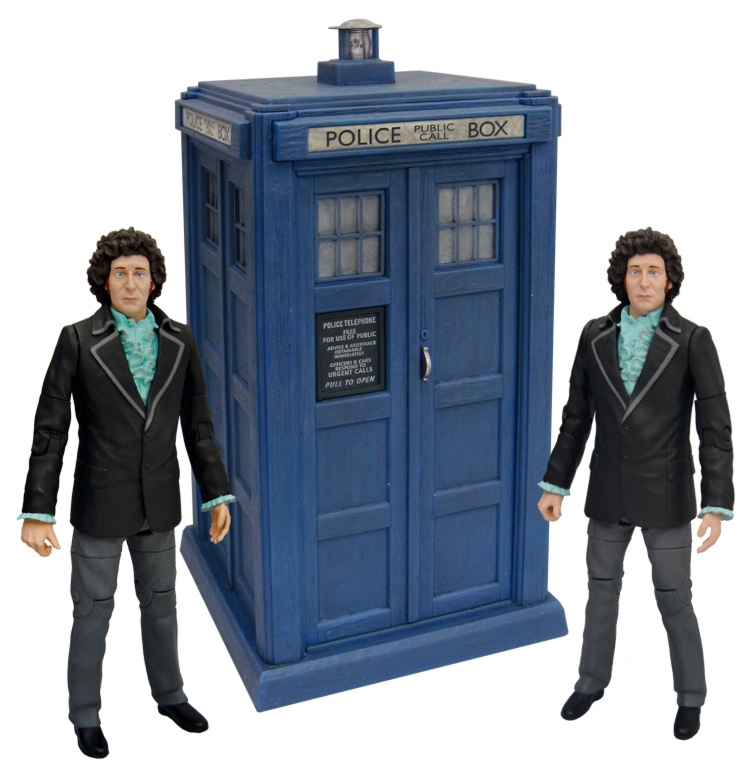 The regeneration figure was previously only available (in the UK) in the 50th anniversary time capsule set but this is a slight variant with updated decoration including whitish lining around the lapels.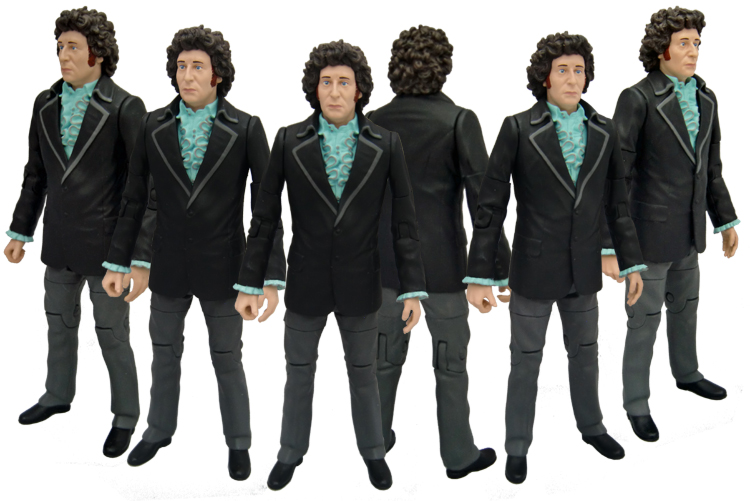 The Tardis has a different shade of Blue, updated door panel and a white background on the signage above the doors. The doors open as per previous versions.
Looking at our Tardis Landings Page the white background appears in several outdoor shots including Terror of the Zygons and the Andriod invasion (which also looks closest with the lamp).
The original and now highly sought after 4th Doctors Tardis is on the left and new variant on the right. Some "weathering" has been applied to the signage, lamp top and windows to make it more screen accurate! Figure aside, The Tardis is sufficiently different to make this another must have set.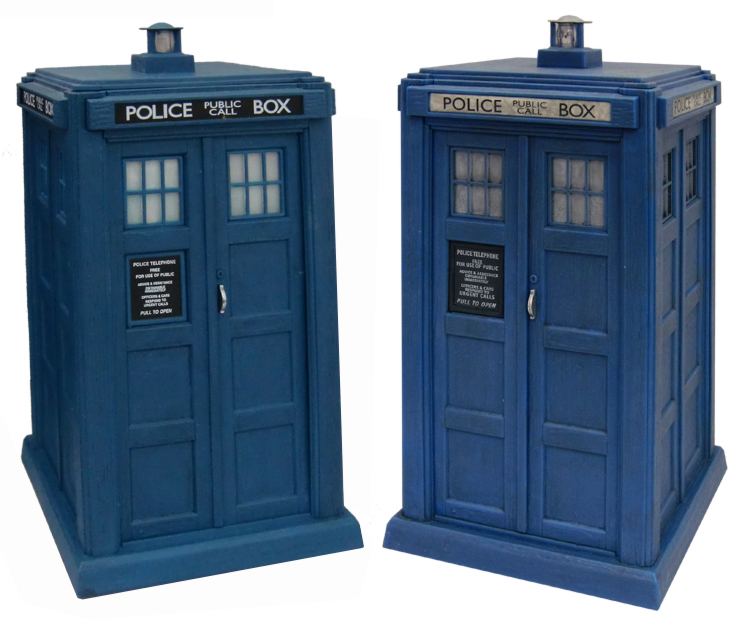 ---
A scan of the back of the box with the official image…