Doctor Who Hero Collector Chibi Style Merchandise
These items will be available to order shortly from www.shop.eaglemoss.com
Press Release…
Please note we will add individual posts for these items when they are available to order.
Hero Collector–designers, manufacturers, and publishers of high-quality collectibles from across the worlds of pop culture is thrilled to unveil the newest entries in its range of Doctor Who Chibi merchandise: fun pin badges and socks, decorated with cute chibi-style Doctor Who art!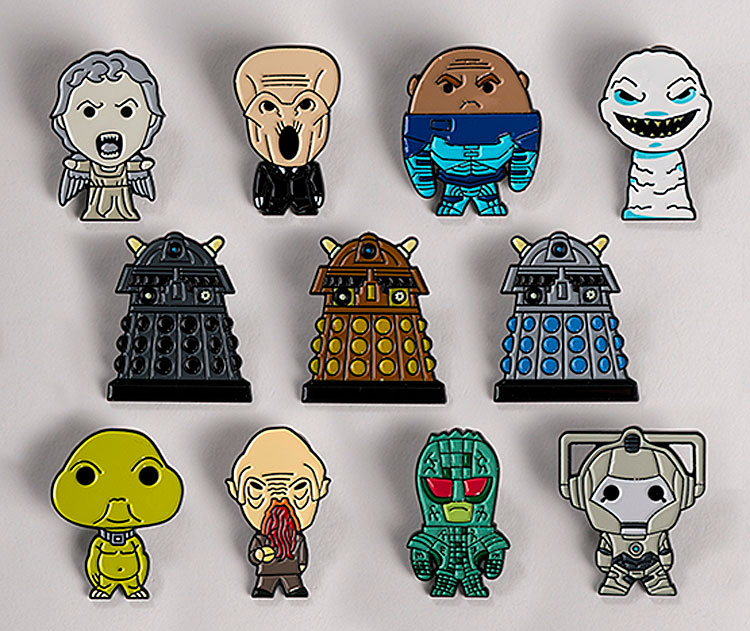 Hero Collector already offer cute-and-compact pin badges for each incarnation of The Doctor, from William Hartnel's first incarnation to Jodie Whittaker's Thirteenth Doctor.Now the darker side of the Doctor's adventures are coming out to play, with almost a dozen iconic monsters captured as adorable chibi-style metal pin badges! Fans can collect a relentless Cyberman, reptilian Ice Warrior, diminutive Sontaran, wide-eyed Slitheen, terrifying Weeping Angel, ominous Ood, cold-hearted Snowman, an eerie Silent, and three different designs of Dalek!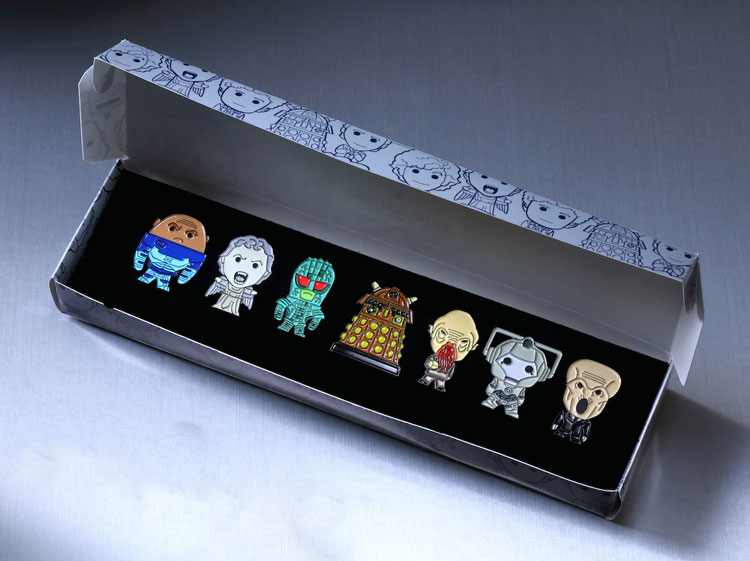 These fun badges can be collected individually or as part of three new box sets, collecting Classic Doctors, Modern Doctors, and Monsters. Each design makesa perfect addition to any outfit – even better than a decorative stick of celery…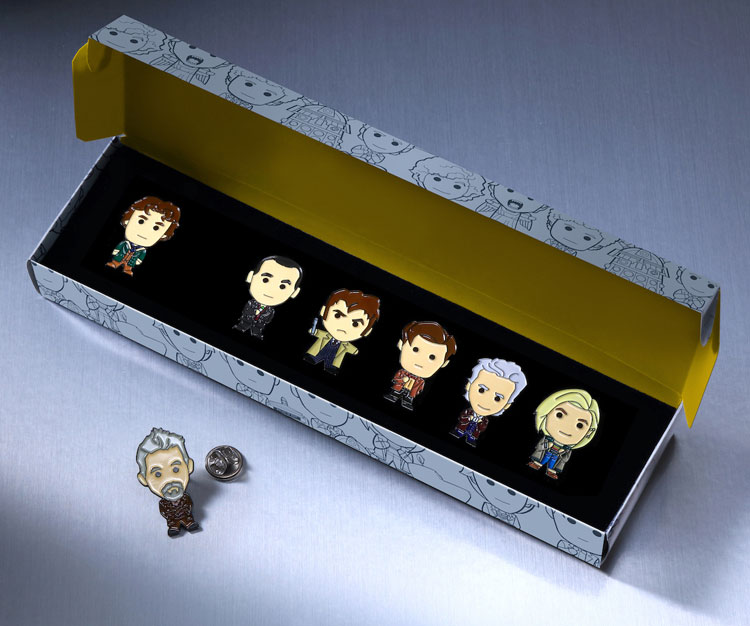 Plus, fans looking to add a little menace to their footwear can grab three new pairs of Doctor Who Chibi socks –the Cybermen, Daleks, or Weeping Angels decorate these sinister socks, which are 80% cotton and equal parts scary and soft!These new Chibi Pin Badges and Chibi Monster Socks will all be available exclusively on the Hero Collector webstore from March 3rd, 2020. Pin Badges retail at £5.99, or £34.99 in a3 seven-badge box set.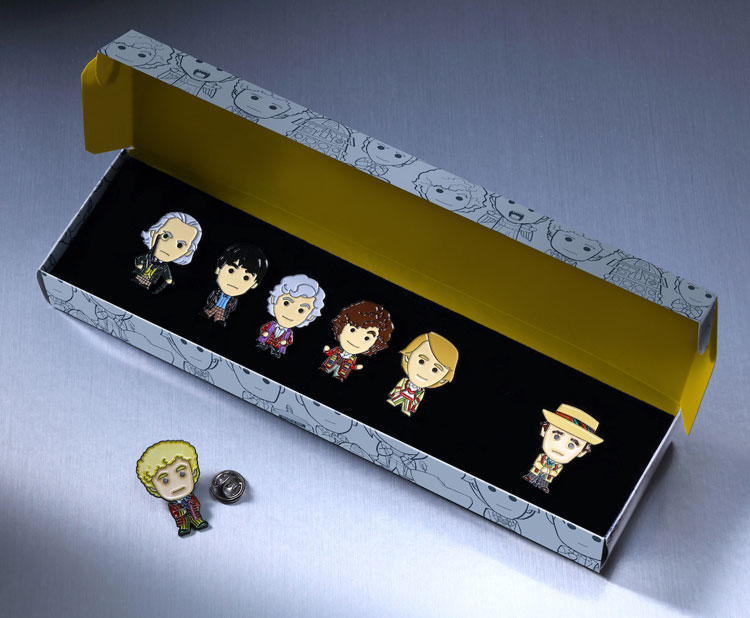 Socks retail at £4.99, or £11.99 in a three-pair set. Fans and collectors can stay tuned for further details about Hero Collector Doctor Who merchandise,including the reveal of more upcoming Doctor Who Chibidesigns!