Warlord Games Movellans
Available to order from www.doctorwhotimevortex.com
Various painted sets are available from www.ebay.co.uk
Outwardly resembling humans of different ethnicities, the Movellans are androids from the star system 4X Alpha 4. Sporting long silver dreadlocks, white uniforms and a conical gun, they are extremely strong.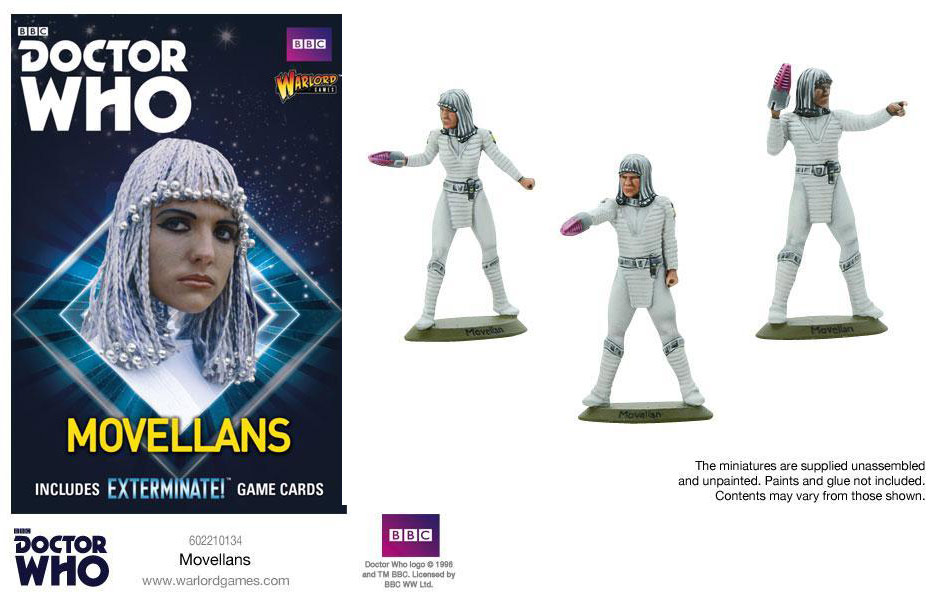 Models supplied unassembled and unpainted
Each Movellan carries an external power pack round their belts; if this unit is damaged or destroyed, the android unit will cease to function. They have a strong code of honour, refusing to allow other species to see them in death.